Atlas of pathology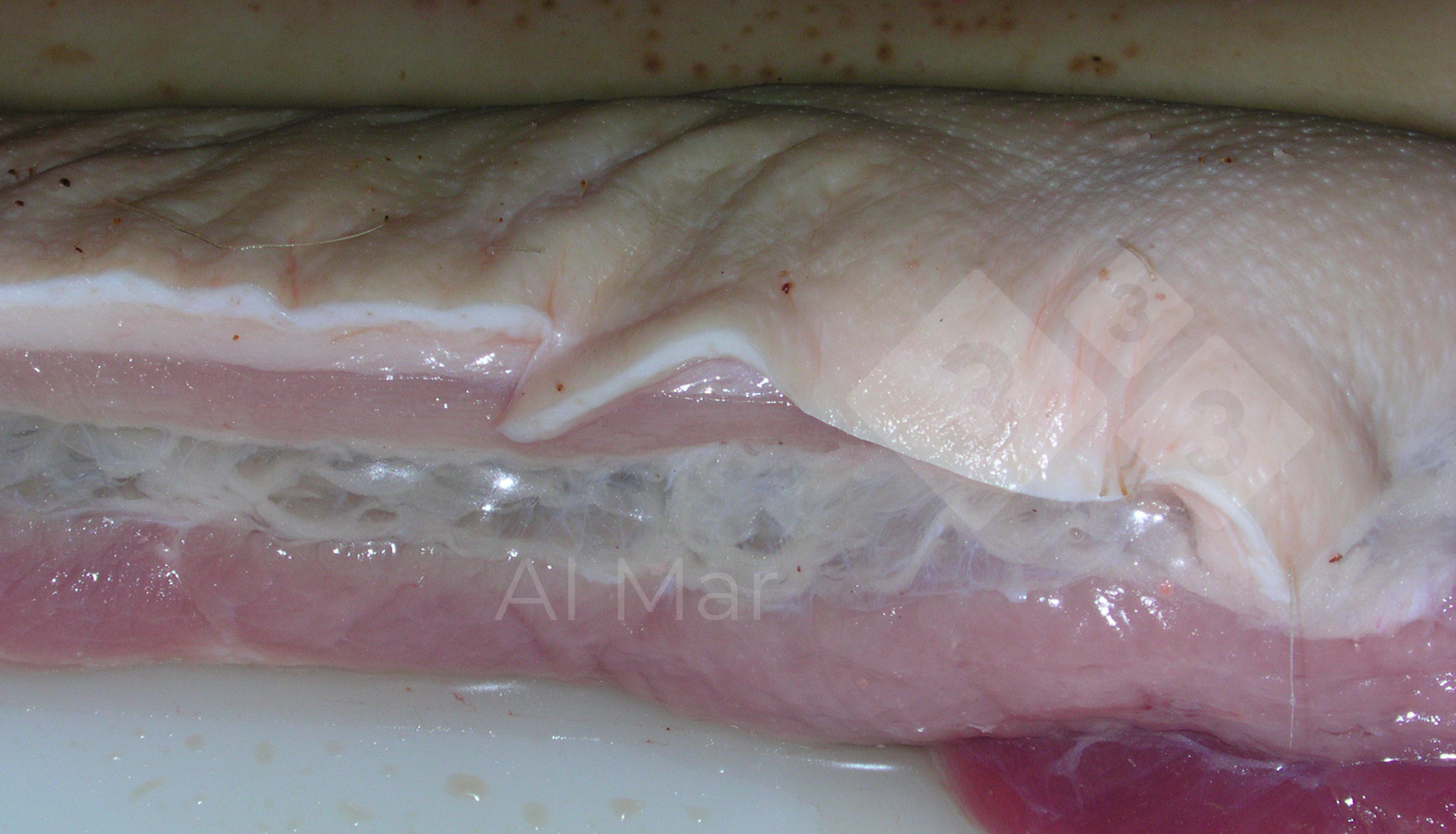 Subcutaneous oedema
Where: skin and subcutaneous tissue
Possible causes: Other
This lesion, spotted in a pig after slaughter, is an oedema in the abdominal area, between the external and internal oblique muscles.
The cause of the oedema is the retention of fluids in the interstitial space of the affected area, in this case the abdomen.
The origin of the lesion may be a kidney or cardiac failure, or even a liver failure, but it cannot always be ascertained.
Eva Miguel Peña