Atlas of pathology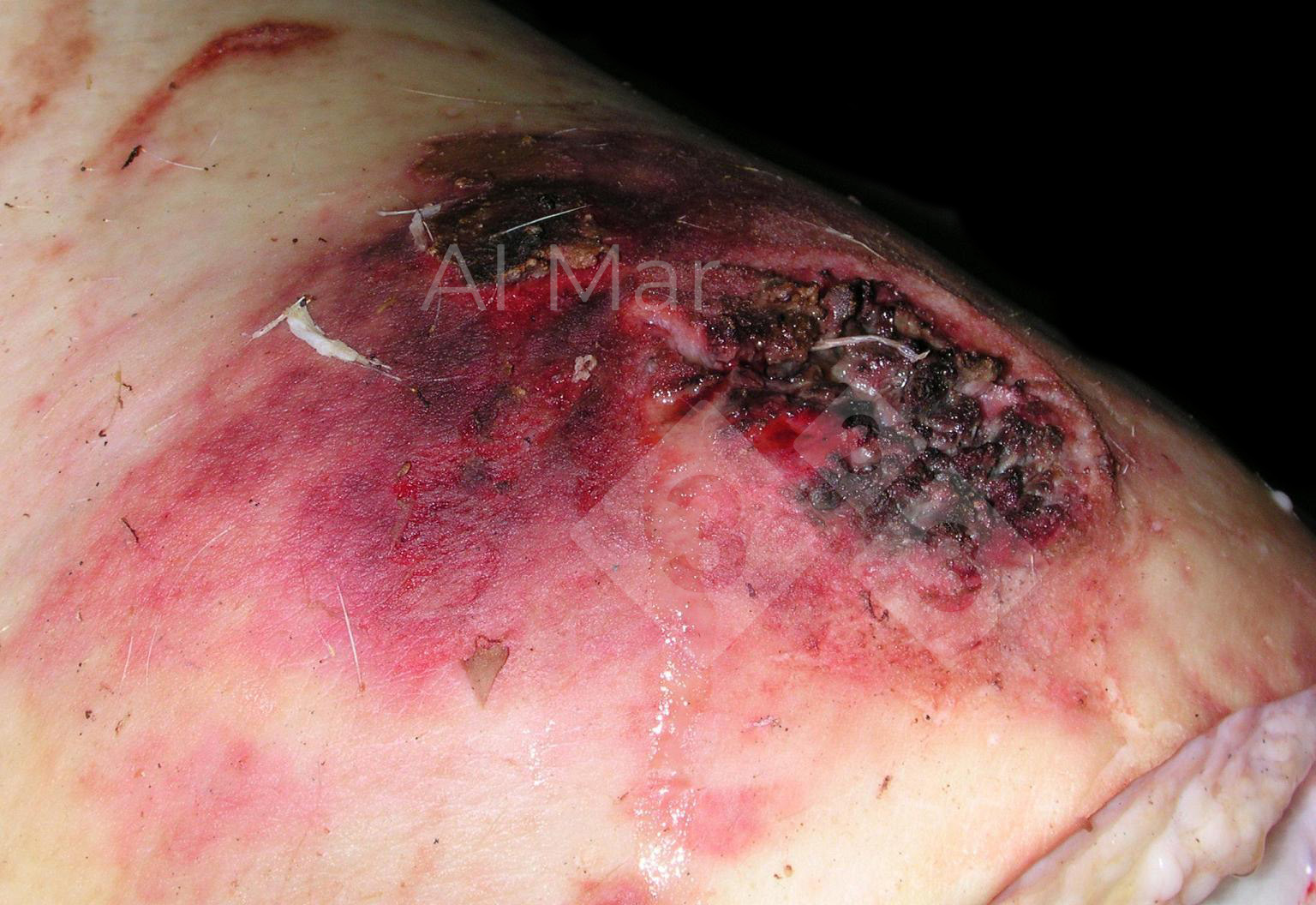 Skin ulcers
Where: skin and subcutaneous tissue
Possible causes: Shoulder ulcersOther
Contaminated skin ulcers can be seen on the inside of this hog's hind legs.
The cause of this injury is repeated rubbing against parts of the pen, which resulted in erosions that have evolved to contaminated wounds.
In this case, the infection does not reach the muscles underneath, but sometimes it can lead to lameness and more serious infections, so prevention measures, such as proper maintenance of facilities and equipment on farm, are important.
Eva Miguel Peña