Atlas of pathology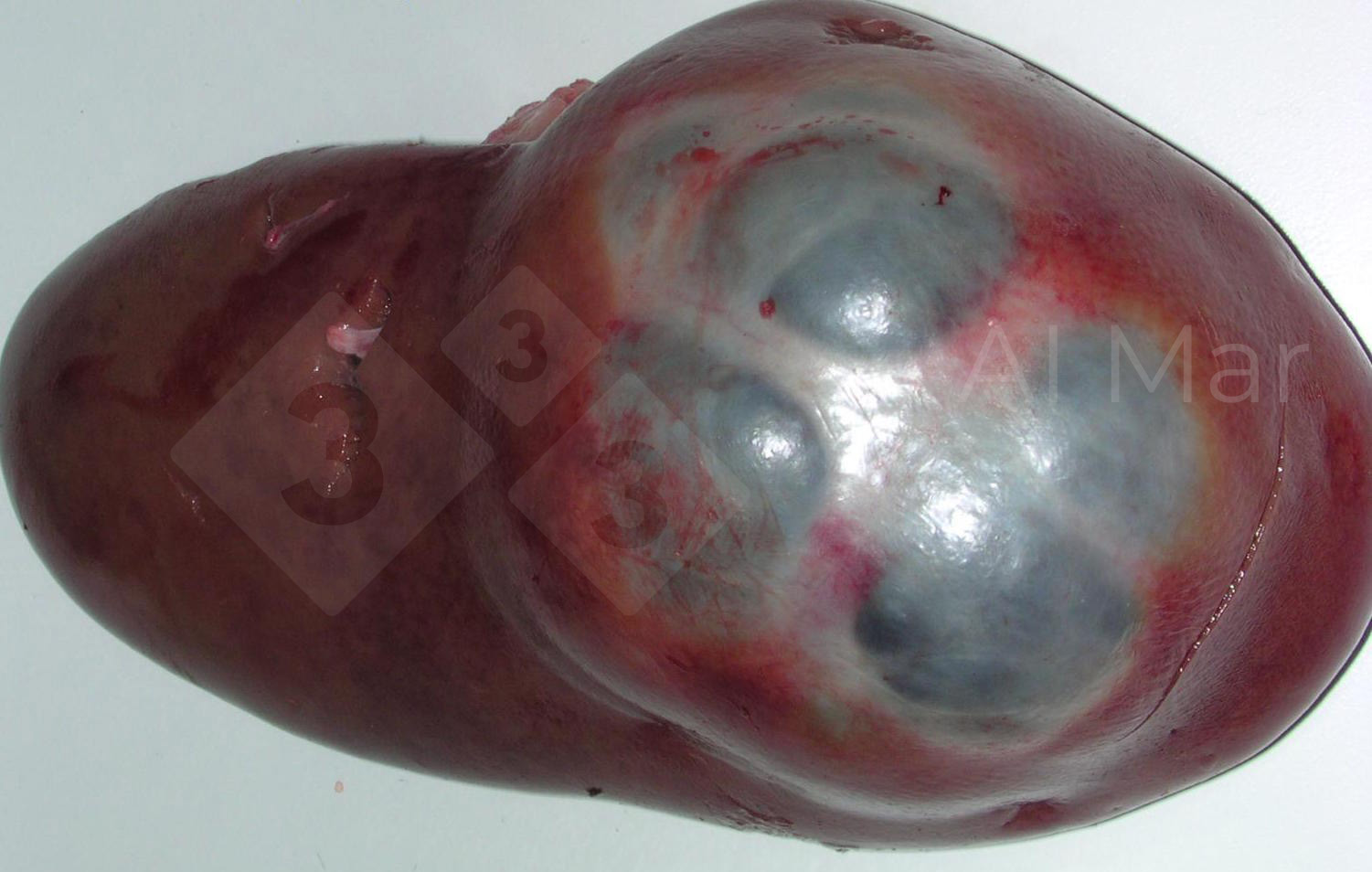 Renal cysts
Where: genitourinary system, kidney
Possible causes: Other
The kidney shows a bulge filled with fluid inside that can be seen due to the thinning of the renal parenchyma in the area.
The lesion is a congenital cyst that usually causes no symptoms in the live animal. The kidney observed in the carcass shows a nonfunctional area.
Care should be taken to distinguish it from hydronephrosis, where the entire parenchyma is deformed and the renal pelvis appears dilated.
It is most likely congenital, and may be hereditary; It may also be a consequence of chronic inflammation or medication, although it is often difficult to determine.