Atlas of pathology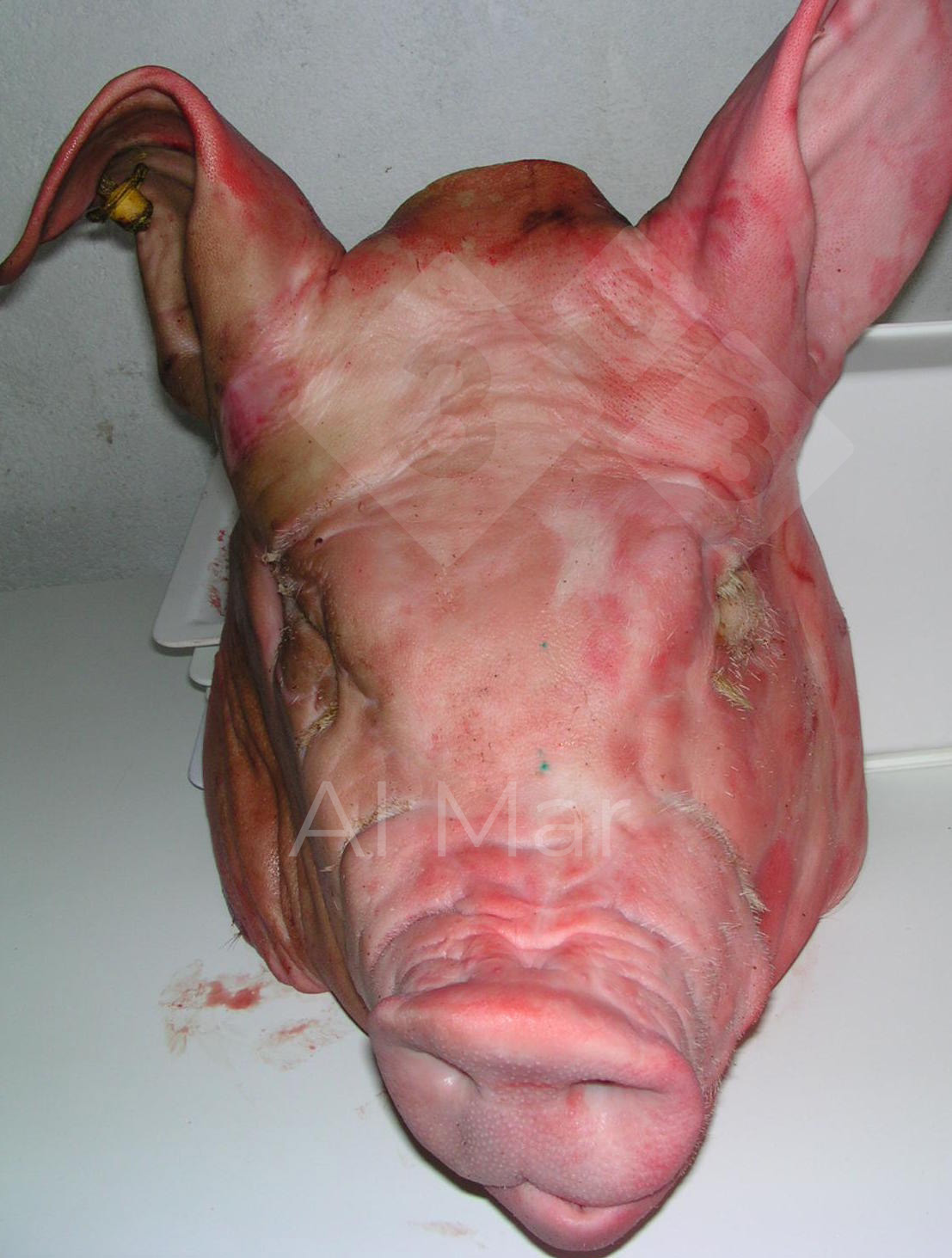 Snout malformation
Where: respiratory system, digestive system, nasal cavity, mouth
Possible causes: Other
The pig exhibits a face deformity compatible with a process of malformation of the snout.
Atrophic rhinitis is ruled out as a differential diagnosis after observation of a section of the nasal turbinates, which in this case do not show atrophy or deformity.
The eye and muscles on the right side of the face are also atrophied.
Eva Miguel Peña