Atlas of pathology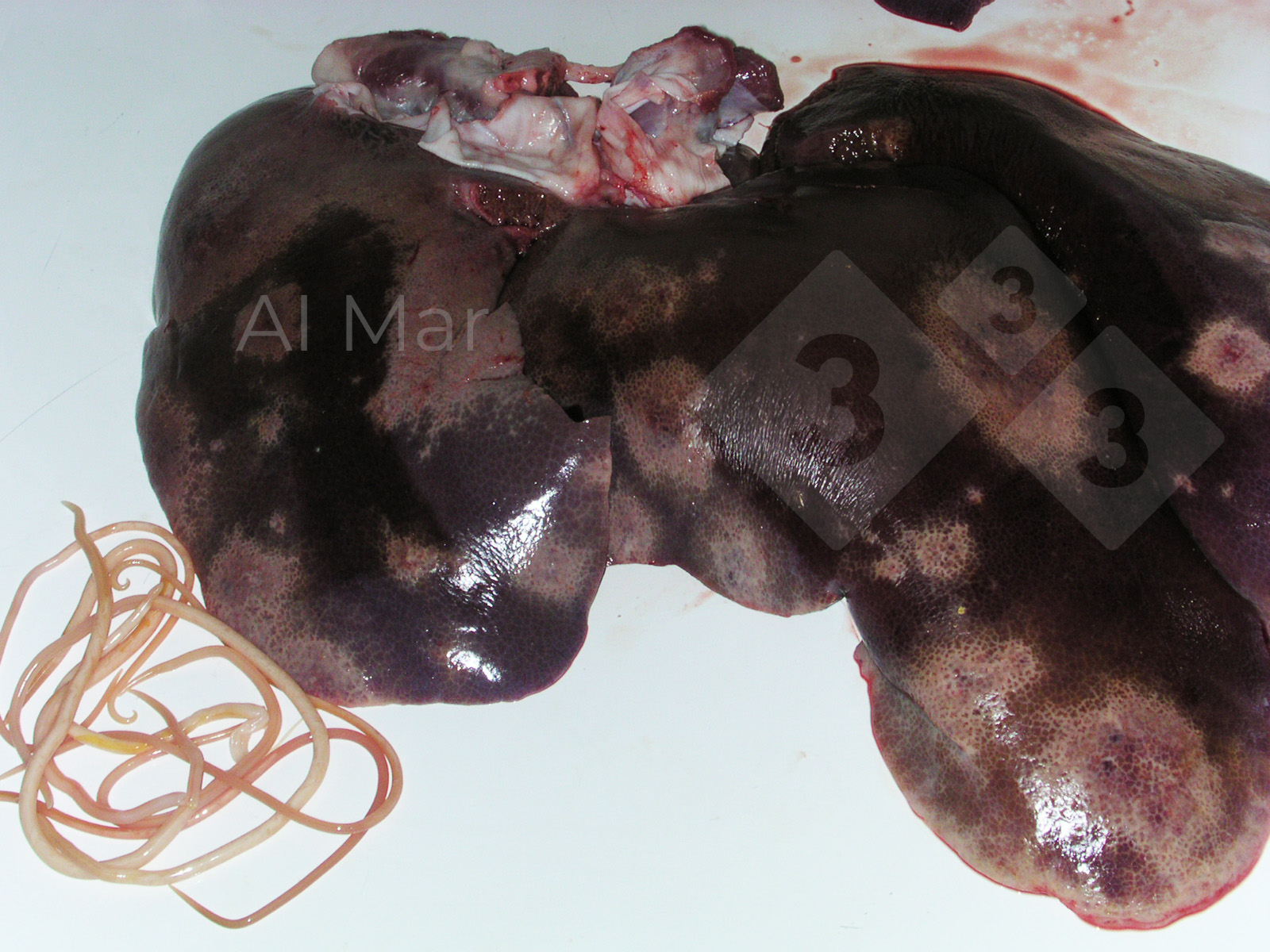 Milk spots on liver
Where: digestive system, intestines, liver
Possible causes: Ascariasis
White spots can be seen in the liver caused by the transit of Ascaris suum larvae through the liver parenchyma, that they reach via the portal system.
The spots have diffuse edges that penetrate deep into the liver parenchyma.
Adult worms are found in the intestine, and may reach 4-5 mm in diameter and 15-25 cm in length.
The adult forms and the liver shown belong to the same animal.
Eva Miguel Peña