Atlas of pathology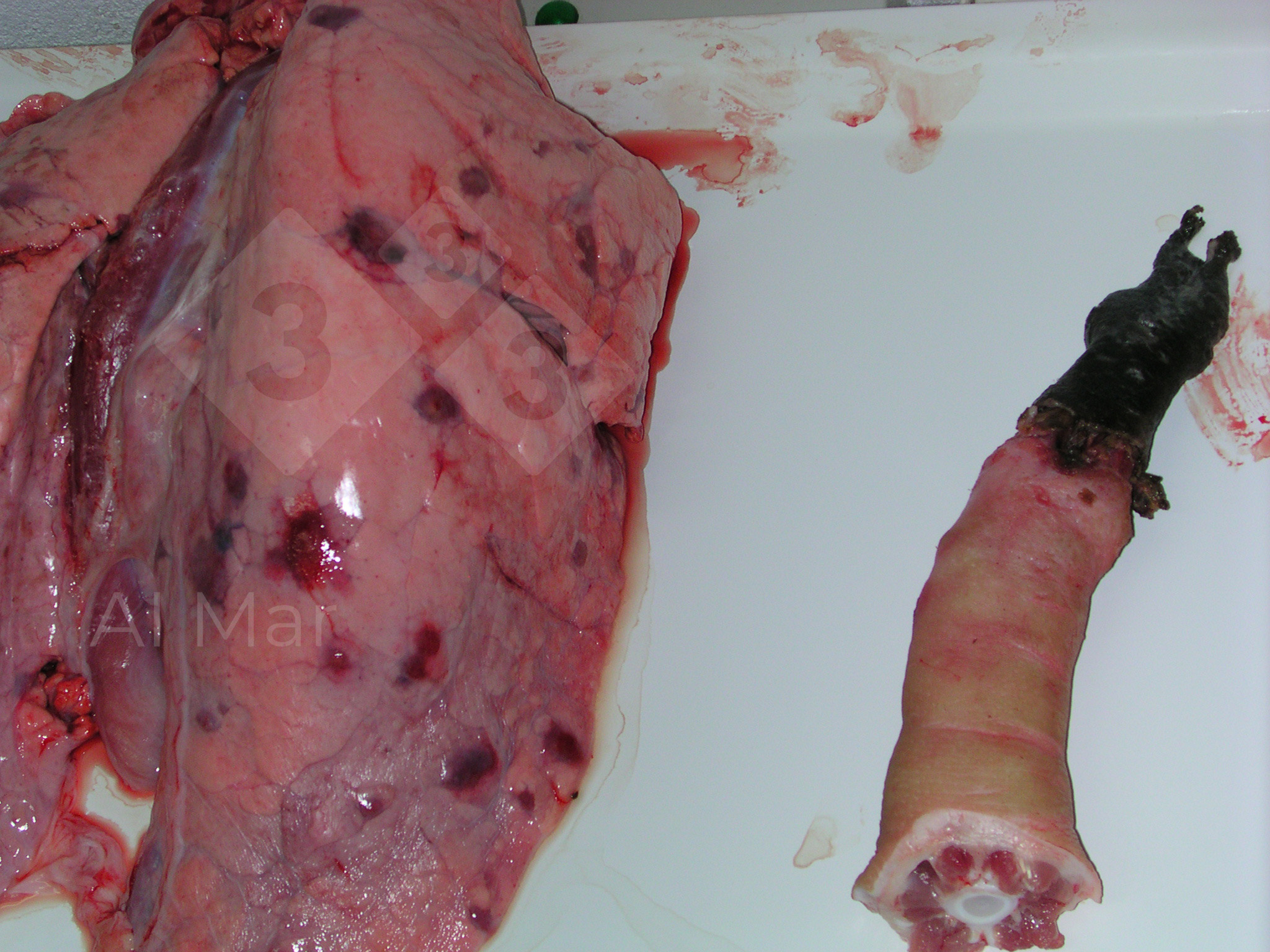 Metastatic embolic pneumonia
Where: respiratory system, lungs
Possible causes: AppOther
The aetiologic agent producing metastatic embolic pneumonia reaches the lungs via the bloodstream and can affect the entire lung, producing focal lesions 1-2 mm in diameter.
This lung was spotted in a slaughterhouse and belongs to a fattener in which the origin of the pneumonia was linked to an infection caused by repeated tail biting.
Some cases are caused by foreign body inhalation through the nose.
Eva Miguel Peña