Atlas of pathology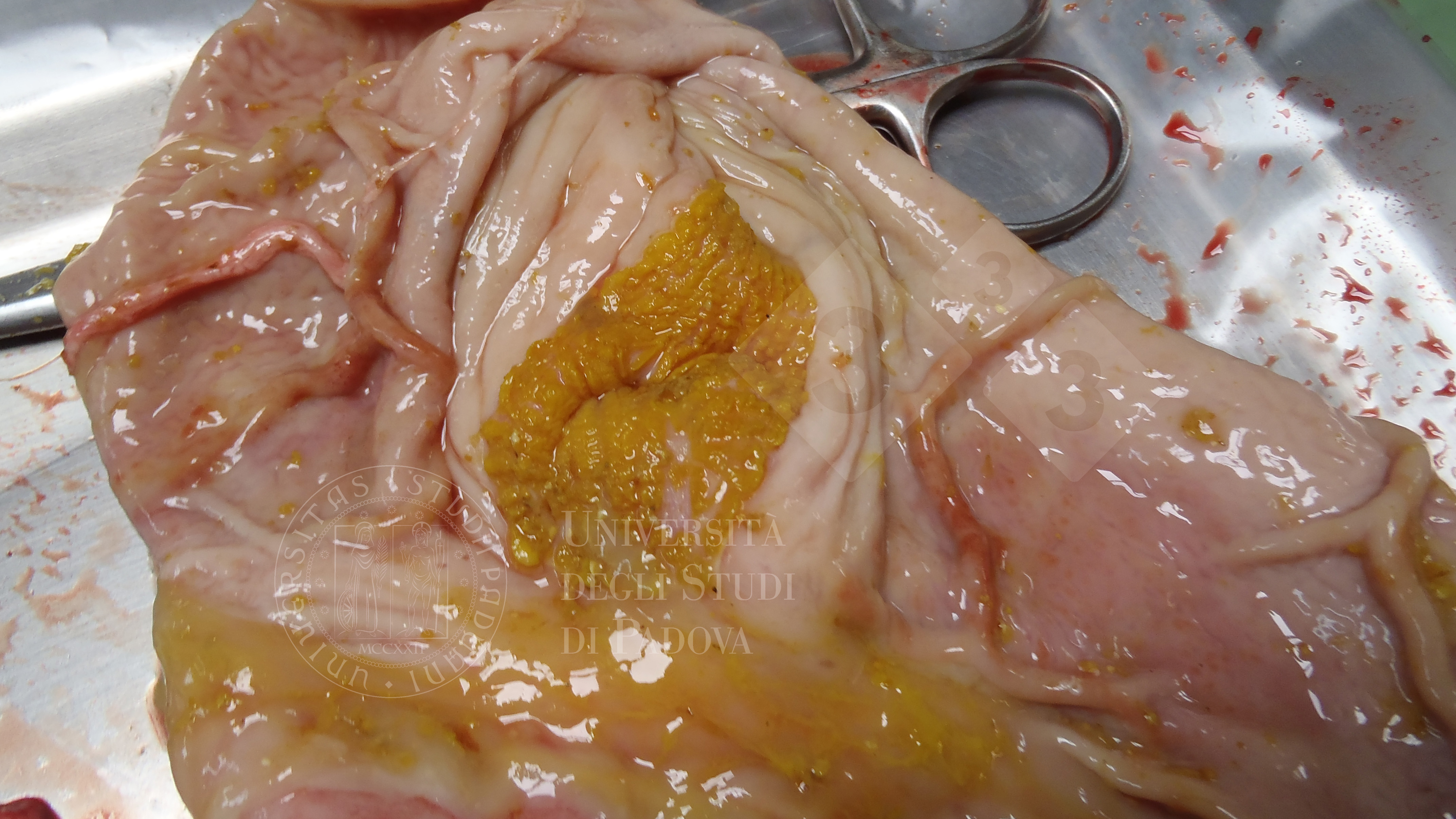 Gastric hypercheratosis
Where: digestive system, stomach
Possible causes: Gastric ulcers
Focal rough and raised plaque around the cardial area. The tissue is harder than usual with a yellowish discolouration likely due to bile staining. During opening of the stomach no food remains were observed.
This was an occasional finding in a pig of 30-32 kg of weight. No clinical signs nor changes in feed consumption were observed in the herd.
This finding is more frequently observed in growing-finishing pigs.
Dr. Michele Drigo and Dr. Sandro Mazzariol - University of Padova