Atlas of pathology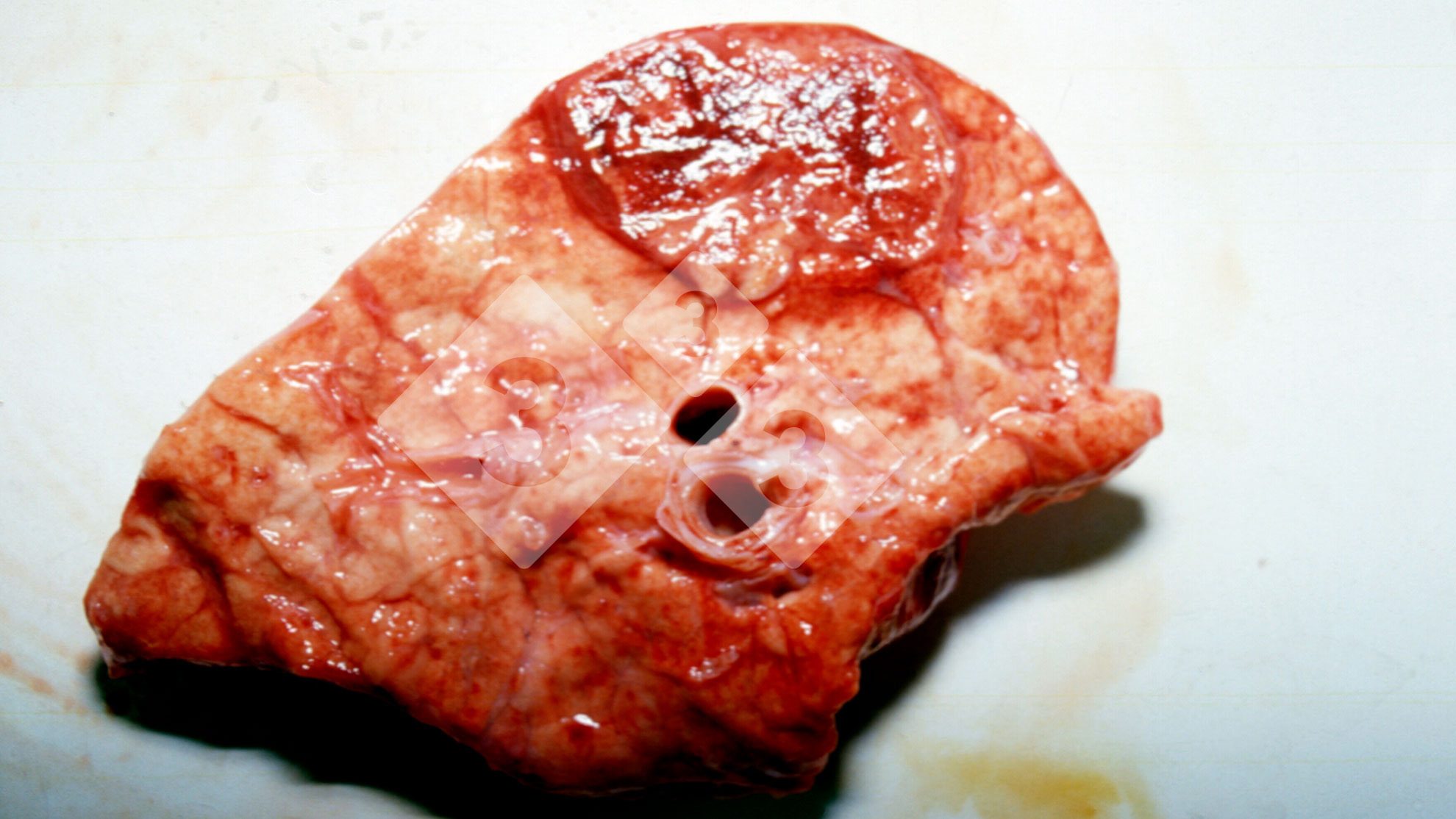 Chronic lung lesions
Where: respiratory system, lungs
Possible causes: AppPasteurellosis
The incised lesion shown is typical of a long standing infection with Actinobacillus pleuropneumoniae (App) infection in the diaphragmatic lobes of the lung. Pleural tags will be evident above the lesion.10% prevalence in weekly batches suggests enzootic disease within the herd and it is likely that it will be acting to limit performance and be part of a wider respiratory picture. Pleurisy levels at slaughter will also tend to be high with implications for trimming and carcass rejection.
Pasturella and Trueperella are both capable of producing abscessation in lungs but are typically secondary pathogens causing wet abcesses with lower prevalence. They are not typically associated with overlying localised pleurisy.
These dry lesions can surprisingly often yield cultures of App confirming the diagnosis.
Control of such disease at a herd level is best achieved by vaccination of young growing pigs either with a polyvalent commercial vaccine or using an autogenous vaccine derived from one or more isolates from the affected pigs.
Long term use of antibiotics to control chronic App infection on farm is no longer regarded as an acceptable option.
mark white