Atlas of pathology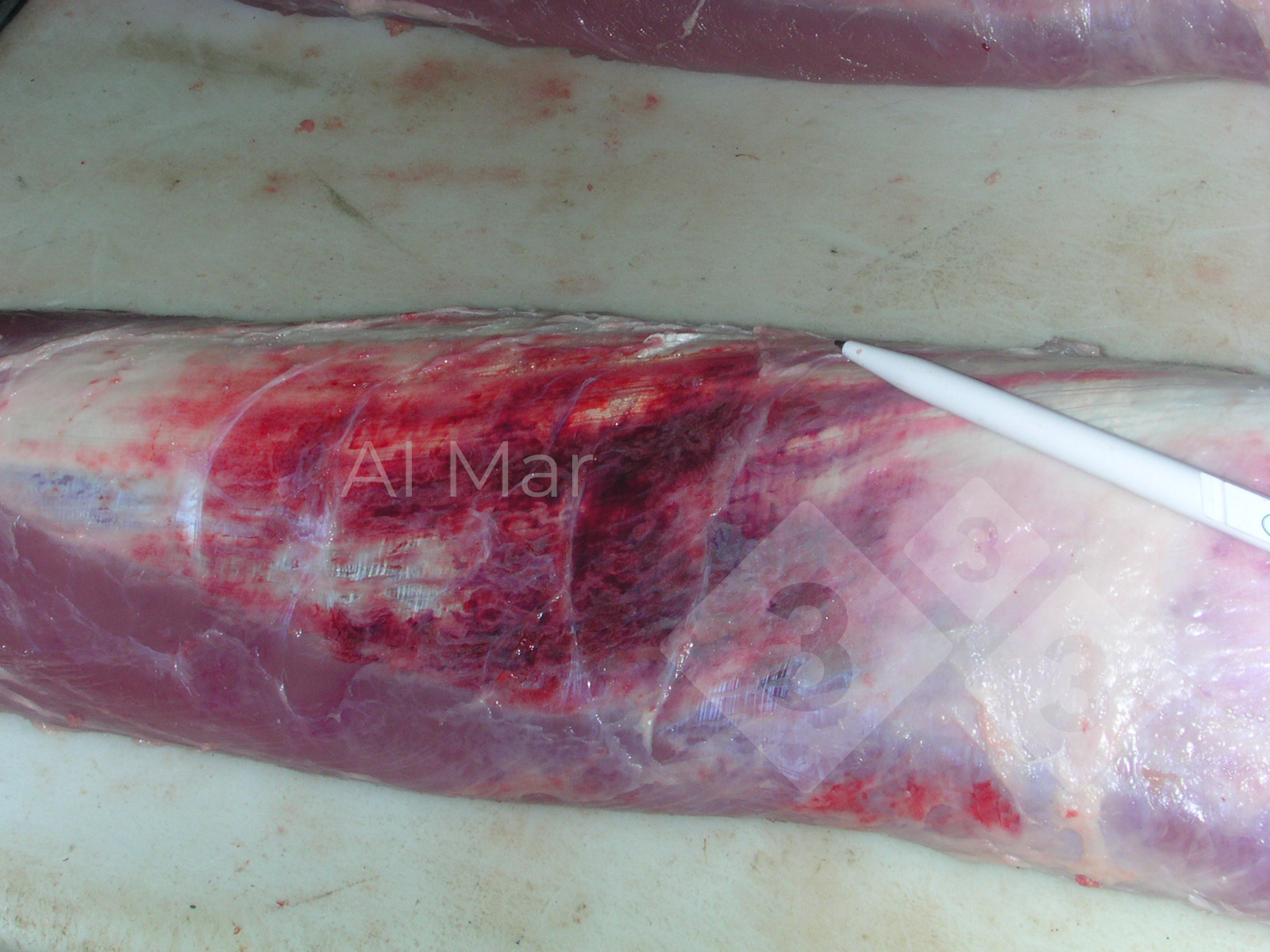 Pork loin with bruise damage
Where: musculoskeletal system
Possible causes: Other
The image belongs to a lesion on a fattener's loin, after being slaughtered and quartered, and shows a haematoma that delves deep into the muscle.
The cause is a strong blow before slaughter on the dorsal region of the animal.
The most common reasons are: improper handling of the animals or fights between them before loading.
In this case, fights had been observed in the batch this male pig belonged to previous to transport.
Eva Miguel Peña