Atlas of pathology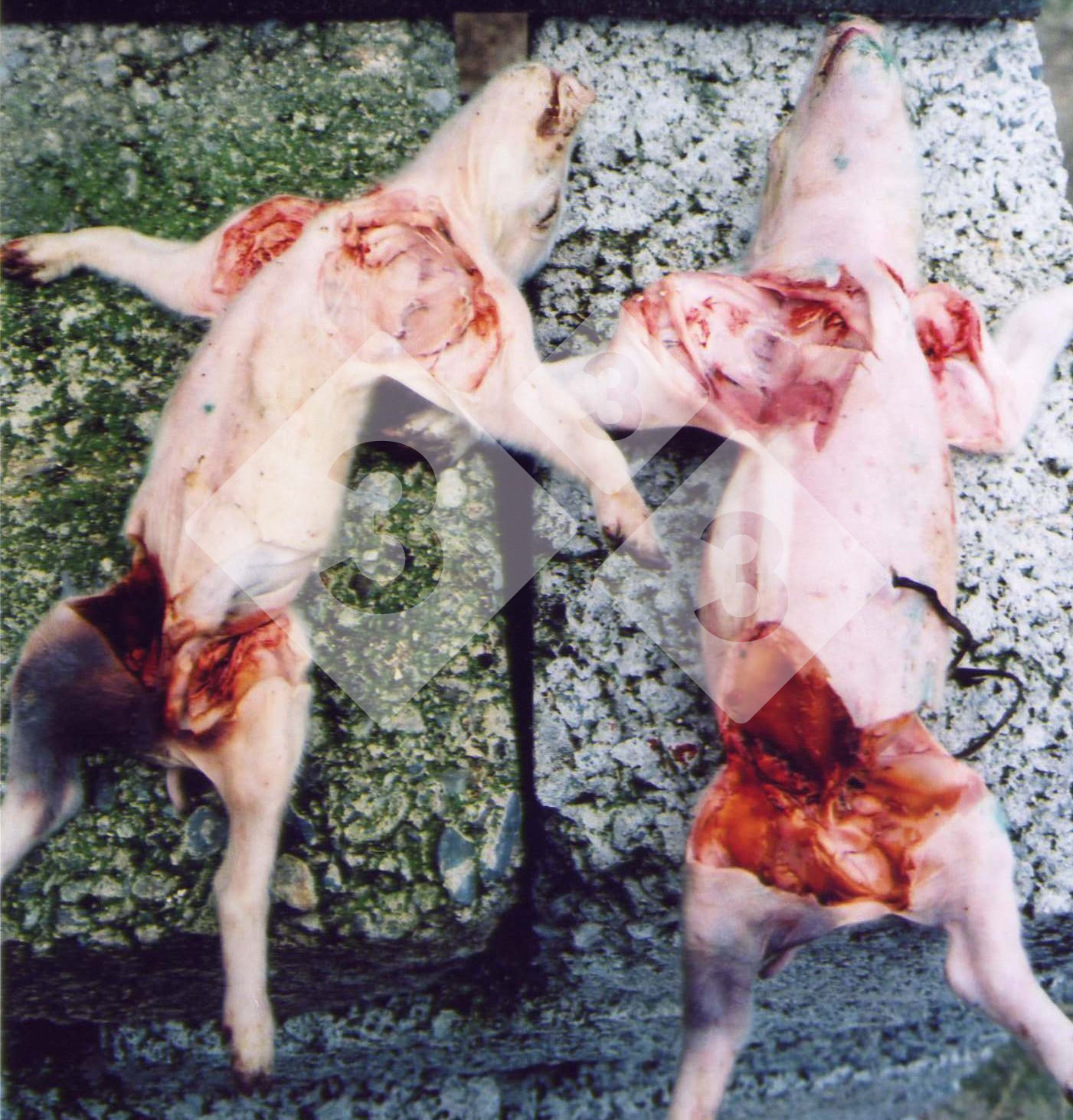 Muscle necrosis and death after iron injection
Where: musculoskeletal system
Possible causes: Other
Two to four hours after injection most of the litter become acutely lame on the legs that have received the iron. The muscles are swollen and the piglets develop heavy breathing and look pale. Death occurs within 24 hours. At post-mortem the muscles are coagulated and appear like fish tissue due to necrosis of the muscle fibres.
Iron toxicity occurs when the sow is deficient in vitamin E and piglets are born as a consequence with low levels. The routine iron dextran injections become toxic and cause severe muscle reactions at the injection sites.
In this case, sow diets were very low in vitamin E (25 mg/kg).
Jesús Borobia