Atlas of pathology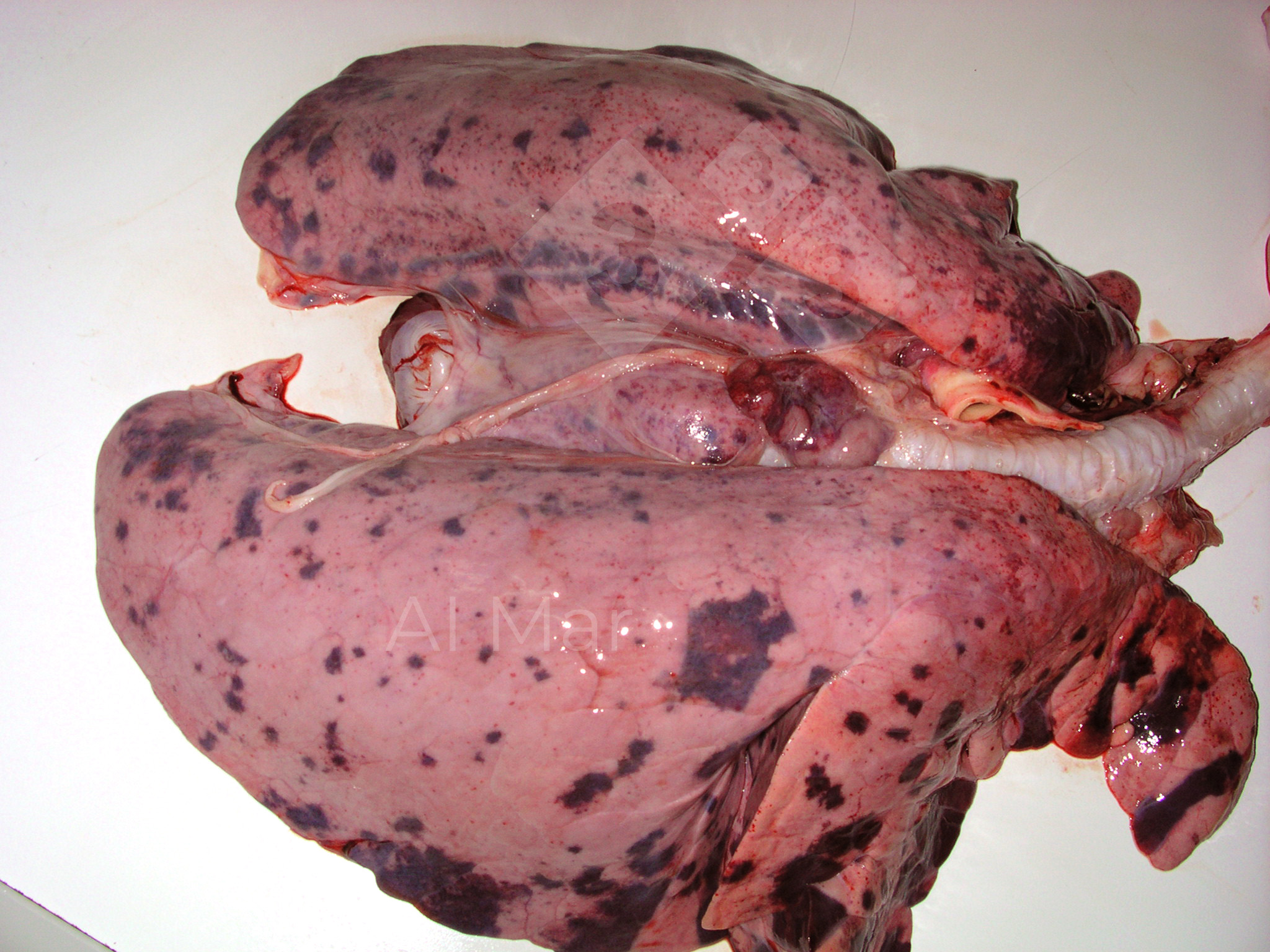 Interstitial pneumonia
Where: respiratory system, lungs
Possible causes: InfluenzaOther
The lesion, found in a pig's lung after slaughter, is an interstitial pneumonia, with haemorrhagic foci under the pleura that penetrate deep in the lung parenchyma.
The multifocal distribution, with a lobular pattern, without pulmonary collapse or pleural involvement, suggest virus might be the causative agents.
The lymph nodes are haemorrhagic and enlarged.
Eva Miguel Peña