Atlas of pathology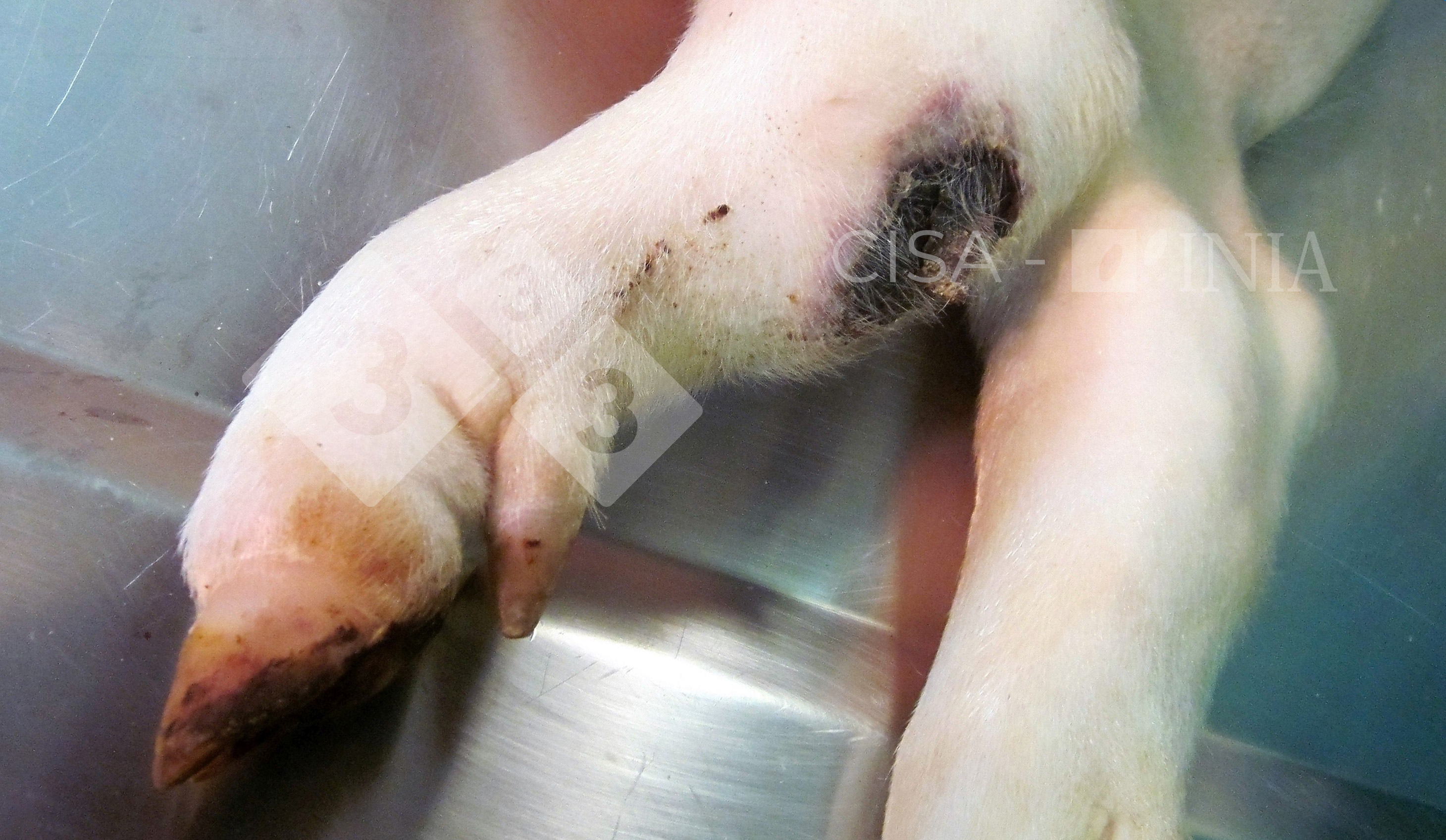 Necrotic area and joint swelling
Where: skin and subcutaneous tissue, musculoskeletal system
Possible causes: African swine feverOther
Necrotic area and joint swelling of left metatarsus.
Chronic African Swine Fever clinical picture 35 days after experimental infection. The animal showed recurrent transient fever (>40 Cº) lasting for 20 days and joint swelling (moderate-to-severe) with reddened areas of skin that became raised and necrotic.
This lesion can also be seen in traumatic septic injuries or open abscesses.
Carmina Gallardo