Atlas of pathology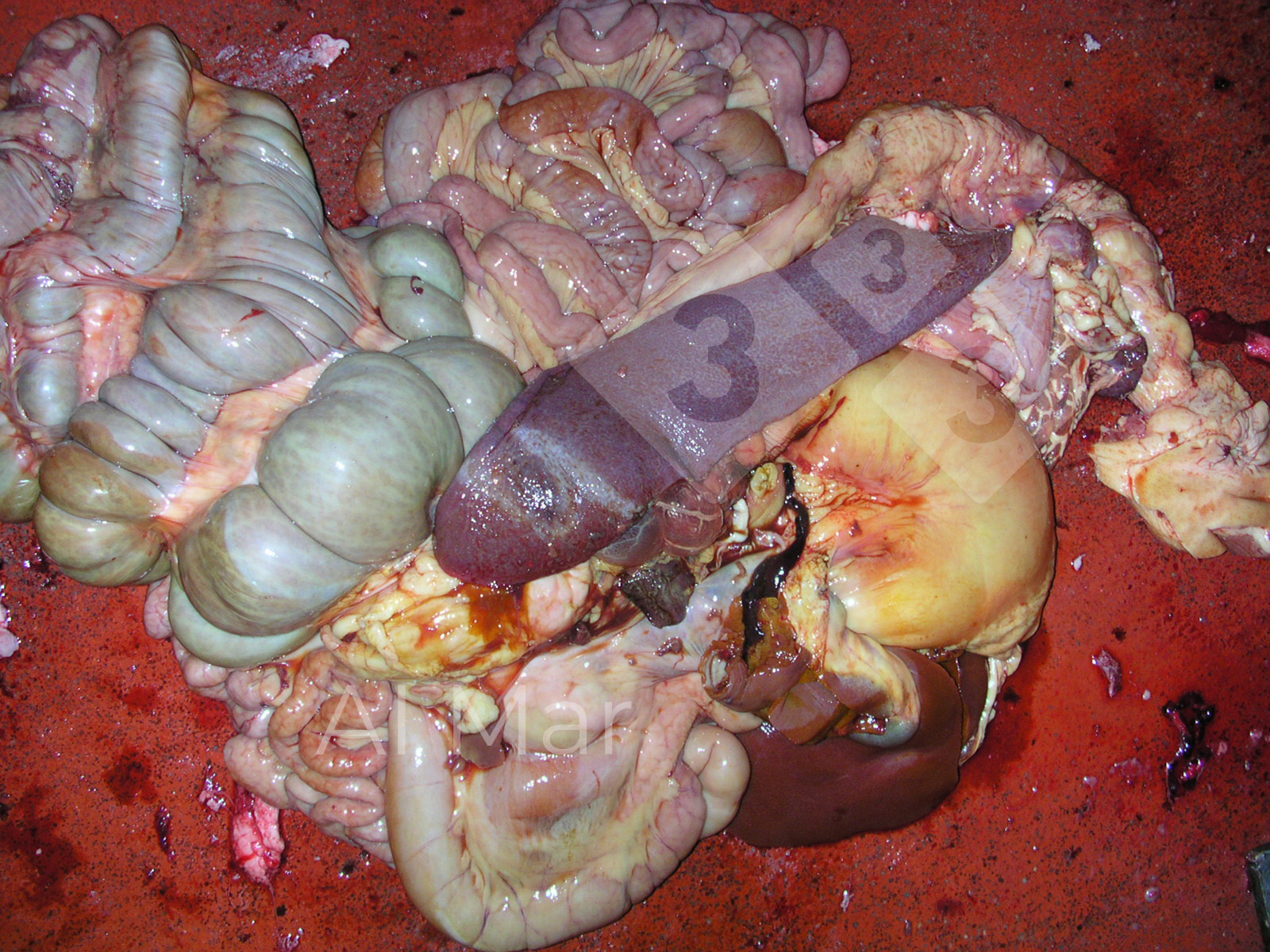 Jaundice
Where: digestive system, stomach, intestines, liver
Possible causes: LeptospirosisPorcine circovirosisAscariasis
Jaundice with an intense yellow hue can be seen in the abdominal organs of a slaughtered pig, very evident in the stomach. Externally, the jaundice was hardly noticeable.
The only macroscopic lesion found in the animal was a small infarct at the widest end of the spleen, but it does not appear to be sufficient cause for the entire gastrointestinal mass to be affected by jaundice.
This type of processes usually have a toxic, bacterial or parasitic aetiology.
Eva Miguel Peña