Atlas of pathology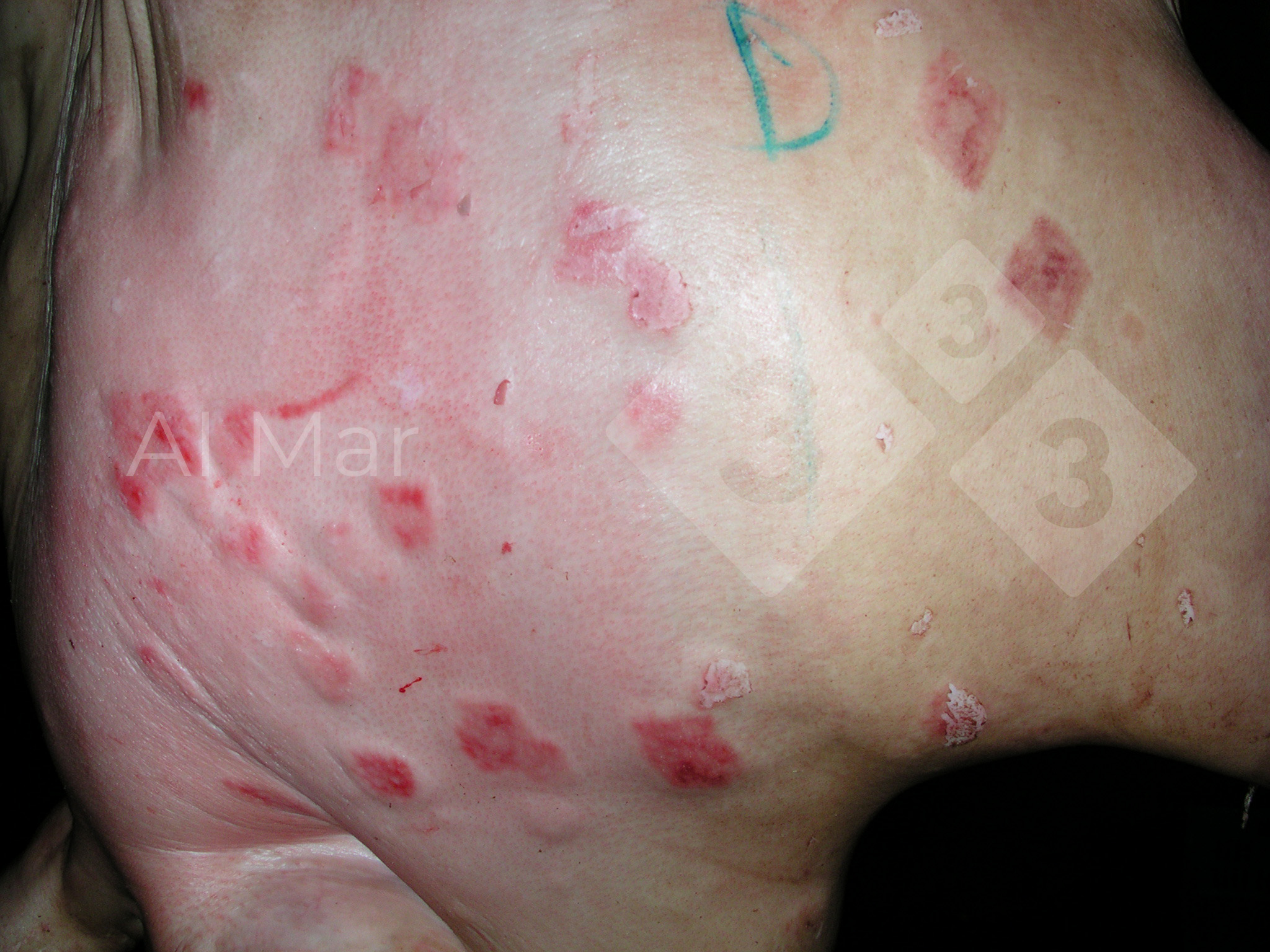 Diamond-shaped skin lesions
Where: skin and subcutaneous tissue
Possible causes: Erysipela
The diamond-shaped lesions are characteristic of Erysipelas; the causative agent is Erysipelotrix rhusiopathiae.
Lesions are best observed after slaughter, when dermal rashes are very clear; skin lesions with slightly raised diamond-shaped red spots, each side measuring about 2 cm.
Lesions may occur throughout the surface of the carcass or in a more localized area.
Eva Miguel Peña