Sows immunisation
Neonatal diarrhoea by E. coli can be prevented through colostral immunity induced by vaccination of pregnant sows. The immunity induced by these vaccines, however, disappears after weaning. The commercial vaccines currently available are based on inactivated bacterins or purified fimbrial subunits, and some even contain thermolabile enterotoxins (LT) for parenteral administration.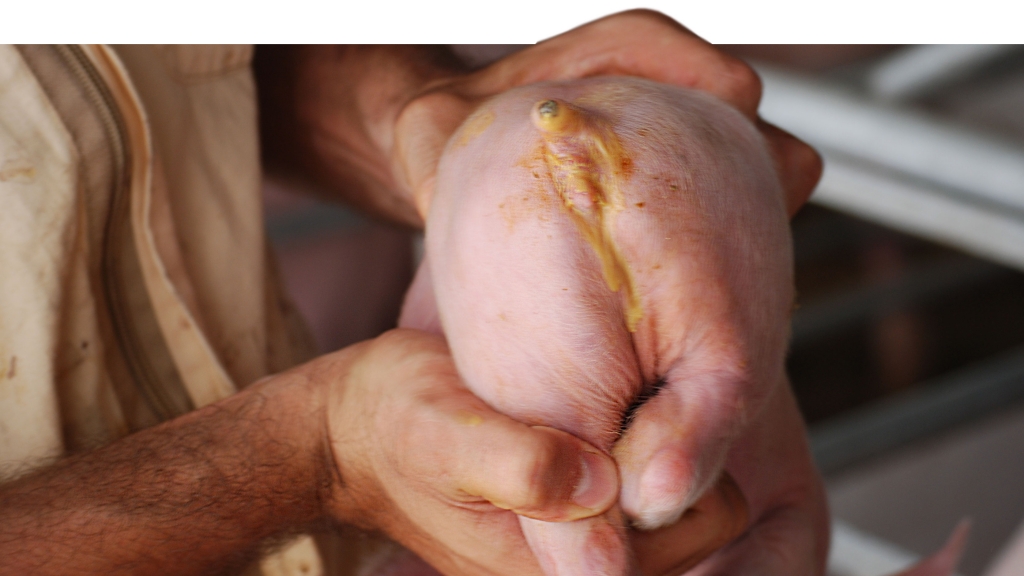 Photo 1: Scours caused by E. Coli (Courtesy of Dr. Hector Patullo)
The first contact of the pregnant gilt with the vaccine should include two doses in order to stimulate an enhanced immune response. Vaccination of multiparous sows is recommended two weeks before farrowing. Passive immunization through colostral antibodies protects piglets from developing ETEC diarrhoea until weaning. The success of the immunisation programs lies in the use of vaccines that contain specific fimbrial antigens present in the strains circulating in each farm. To this end, genotyping of ETEC isolates obtained from each particular case could be of great benefit. In addition, a good management of piglets' colostrum intake is mandatory.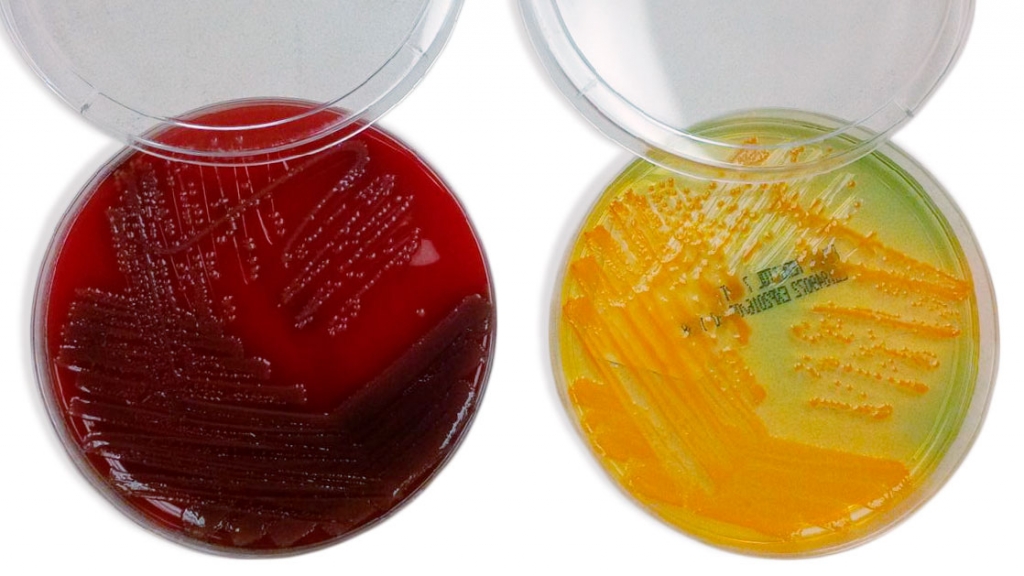 Photo 2: Differential cultures for the diagnosis of E. Coli.
Piglets immunisation
Once the colostral immunity has disappeared, development of an active response of the mucosa is needed, with local production of anti-F4 and/or anti-F18 IgA for post-weaning protection. The development of active immunity can be achieved with the use of subunit vaccines, live vaccines, killed vaccines or recombinant vaccines, that can be administered to piglets either orally or parenterally.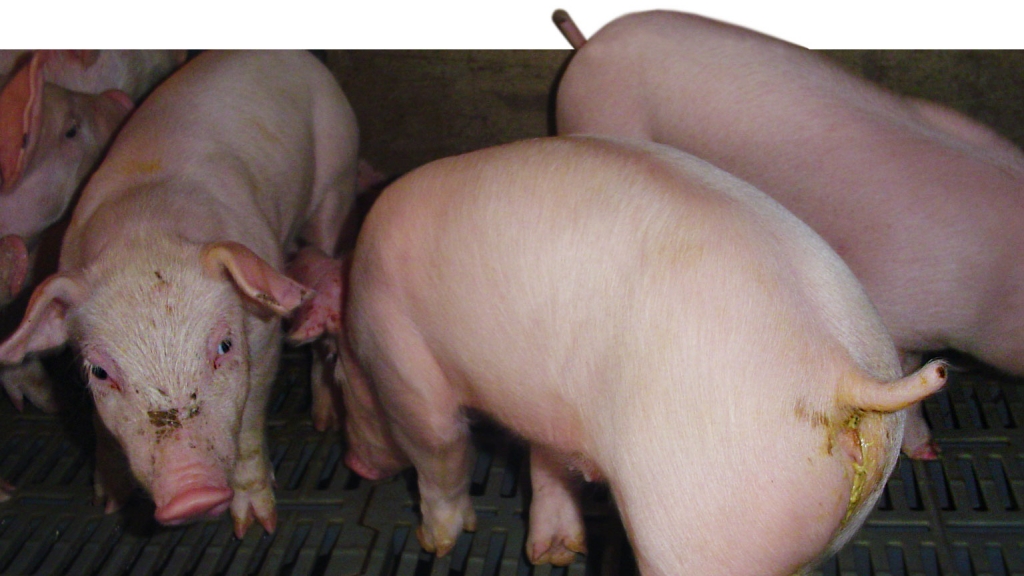 Photo 3: Post-weaning diarrhoea caused by E. Coli (Courtesy of Dr. Hector Patullo)
Oral vaccines
Subunit vaccines
Purified F4 fimbria —more specifically its active ac portion— has been shown to be a potent immunogen, inducing good levels of systemic immunity and high levels of mucosal immunity, thus preventing adhesion and bacterial colonization. The vaccination schedule to use this vaccine in piglets is crucial since piglets need to have fully expressed fimbrial intestinal receptors (F4R) that allow bacterial adhesion (Van den Broeck et al., 1999). These receptors enable E. coli to produce disease, but their presence is also necessary for the induction of immunity. Experimental studies have demonstrated the efficacy of oral immunization of piglets using transgenic plants containing fimbrial adhesion factor F4 and the large subunit FaeG —another potent inducer of mucosal immunity— of E. coli (Joensuu et al. 2006.)
On the other hand, the induction of good mucosal immunity in pigs by oral vaccination with purified F18 fimbriae has not been demonstrated. This difference in the immunities conferred by vaccines containing F4 or F18 fimbriae is due to the structural differences between both fimbriae. F18 adhesion is due to the presence of the minor fimbrial subunit FedF, whereas F4 adhesion is due to the FedG subunit, of which there are multiple copies per fimbria (Bakker et al., 1992).
Attenuated vaccines
Another type of vaccines against ETEC are attenuated vaccines and avirulent live vaccines. The vaccine strains adhere to the intestinal mucosa inducing local immunity and adhering to intestinal receptors, thereby preventing the adhesion of pathogenic ETEC. Live attenuated vaccines with the portion F4ac have shown good induction of mucosal immunity; however, they have failed to demonstrate clinical efficacy against infection with ETECF4+ (Bozic et al.2002.) An avirulent vaccine expressing F4 fimbriae that does not produce enterotoxins is currently being used in Canada, Brazil and EU. This vaccine has been shown to decrease colonization as well as the duration and severity of the diarrhoea in field challenges with F4+ ETEC strains. It can be administered in drinking water, and is recommended in animals over 17 days of age. Another type of live vaccine with good results in suckling piglets contains the fimbria F18ac. This vaccine has not been shown to prevent fimbrial adhesion, but it does reduce the clinical signs by inducing the production of local IgAs and reducing bacterial excretion in the faeces. Possible limitations of the use of avirulent live vaccines are the lack of cross-protection against other F18+ ETEC strains and the potential reversion to pathogenic strains.
Oral administration of encapsulated antigens is another alternative that has been studied to induce mucosal immunity in suckling pigs. This strategy may prevent neutralization by maternal antibodies or degradation of vaccine antigens during their passage through the gastrointestinal tract. Studies based on encapsulation of F18+ ETEC strains and F18 fimbrial factors studies have shown variable results when administered orally to suckling pigs (Bertschinger et al., 2000.) F4 fimbriae encapsulation demonstrated a reduction of clinical signs and bacterial excretion in faeces when compared with administration of suspended F4 antigens. However, it could not reduce colonization with F4+ ETEC strains (Calinescu et al., 2005.)
Parenteral vaccines
One of the suggested strategies for vaccination of suckling piglets in the presence of colostral antibodies is parenteral vaccination. To that end, killed vaccines or bacterins administered during lactation could induce a more potent systemic immune response, rather than a mucosal response like the one induced by oral vaccines (Bozicet al.2002.) F4+ ETEC strains-based vaccines killed with a formalin treatment have shown good results with little intestinal response to infection of virulent F4+ ETEC strains. Another proposed system is pre-weaning parenteral vaccination based on the administration of F4 fimbriae, which induces good systemic IgA levels. Experimental work with genetically modified F4+ ETEC strains expressing a recombinant protein with FaeG-FedF-LT192A2: B antigens has shown good systemic production of IgA inhibiting the adhesion of F4+ ETEC and F18+ strains, thus preventing the onset of clinical diarrhoea in piglets after infection with F4+ ETEC strains (Ruan et al.,2011.)
Conclusions
Vaccination programs to prevent neonatal and post-weaning diarrhoea in pigs should be specifically designed for each farm. Achieving good levels of colostral immunity through vaccination plans for sows is the first step to prevent neonatal diarrhoea. This first scheme should be complemented with the introduction of pre or post-weaning active immunization in order to prevent post-weaning diarrhoea.