José Luis Arnal Bernal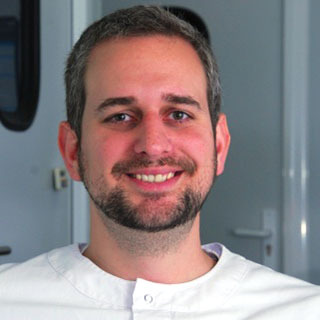 Exopol. Spain
Professional development
2001-2006: Grade in Veterinary Medicine/Science at the University of Saragossa.
2006: Obtaining of his Degree in Veterinary Medicine/Science.
2006-2009: Grade in Biochemistry at the University of Saragossa .
2009: Obtaining of his Degree in Biochemistry.
2012-2013: Msc in the Initiation to the Investigation in Veterinary Science. University of Saragossa.
2010-currently: EXOPOL S.L. Veterinary diagnosis laboratory, production of autovaccines and molecular diagnosis kits in the veterinary field.
Main areas of interest
Implementation of new technologies to the diagnosis of infectious diseases of livestock (swine, cattle, small ruminants and rabbits.
Design, development and validation of molecular techniques such as real-time PCR for different infectious agents of interest in the veterinaty and/or zoonotic field.
Updated CV 14-May-2015
Articles
Home

Article

Many veterinarians find bronchial scraping a less invasive and, above all, simpler sampling method than bronchoalveolar lavage.
Sampling for the detection of agents of porcine respiratory disease
Home

Article

It allows us to analyse virulence factors directly on the clinical sample, avoiding the intermediate stages of culture and determinations on each of the selected isolates, leading to considerable savings in time and costs.
Usefulness of Real-Time PCR in the diagnosis of porcine colibacillosis