Christopher Chase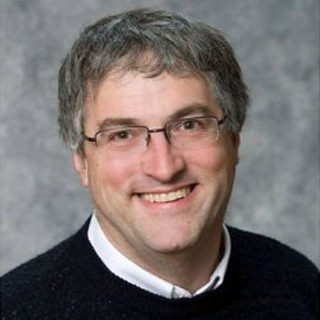 South Dakota State University. United States
General Position Description: Basic and Applied Bovine and Porcine Research; Diagnostic Virology and Immunology.
Specialty Area: Virology, Immunology, Cattle, Swine, Vaccinology
Areas of Study/Academic Interests: Innate Immunity, Cattle Viral Diseases, Swine Viral Diseases.
Education: Prevet SDSU 74-76, DVM, Iowa State 1980; MS 1987, PhD 1990 University of Wisconsin-Madison.
Biography: Dr. Christopher Chase, Professor, Department of Veterinary and Biomedical Sciences, South Dakota State University (SDSU) is a native of Sisseton, SD and attended SDSU. He was an associate at the Viborg Veterinary Clinic, Viborg, SD, for 5 years and has continued his involvement in clinical veterinary medicine for the past 25 years. Dr. Chase's research has been directed at understanding the initial events of viral infections to develop better methods for preventing virus infections in animals. He also has applied the tools of molecular biology to developing better methods of detecting disease producing organisms. He also has an interest in the emerging diseases of wildlife origin. His clinical experience is with cow-calf, feedlot, and hog herd health. He served on the America Veterinary Medical Association Council of Research and Animal Agriculture Liaison Committee where he was the past chairman of both. He served on the Board of Governors of the American College of Veterinary Microbiologists and is the past chairman of the AVMA Council of Biologics and Therapeutic Agents and the past chairman of the AVMA Clinical Practitioners Advisory Council. He is the past president of the South Dakota Veterinary Medical Association. He is the past president of the American Association of Veterinary Immunologists. He was the South Dakota Veterinarian of the Year in 2009 and received the FO Butler Award for Excellence in Research in 2010 from SDSU.
Teaching Responsibilities: Coordinator-MICR 492/592 Immunology-Internet; Coordinator-MICR 492/592 Virology-Internet ;BIOS 662 Cellular and Molecular Biology-Internet; Coordinator and Lecturer BIOS 663 Advanced Concepts in Infectious Diseases-Internet; Lecturer, MICR 499 Applied Microbiology and Biotechnology; Lecturer, MICR 424/524 Medical and Veterinary Virology; Lecturer, MICR 439 Immunology.
Research/Scholarship Responsibilities: Chairman, Joseph Nelson Undergraduate Research Committee; Mentor, Undergraduate Research; Mentor, Graduate Student Research; VBS Graduate Student Coordinator.
Professional Memberships: American Association of Bovine Practitioners American Association of Small Ruminant Practitioners American Association of Swine Practitioners American Association of Veterinary Immunologists American Veterinary Medical Association American Society for Microbiology American Society for Virology Conference of Research Workers in Animal Disease Iowa State University Veterinary Medical Association Phi Kappa Phi Sigma Xi South Dakota Veterinary Medical Association.
Grants: Grants funded since 2005, $4.6 million.
Publications: He has 41 peer reviewed scientific articles, 17 non-peer reviewed scientific articles, 112 technical reports & proceedings, 183 scientific abstracts, 193 scientific presentations, 59 invited presentations, 1 book review, 2 letters to the editor, 7 book chapters, 45 popular press summaries and interviews, and 354 veterinarian-producer presentations.
Awards & Honors: Veterinarian of the Year, South Dakota Veterinary Medical Association; FO Butler Foundation Excellence in Research Faculty Award.
Updated CV 26-May-2016
Articles
Article

This article explains how E. coli breaks the complex intestinal barrier mechanisms in a comprehensible way.
Mucosa immunity and E. coli
Article

Needle-free injection technology improves the dispersion of vaccines throughout the tissue.
Transdermal devices in PRRSV immunization (2/2)
Article

NFID administered swine vaccines can use half to a tenth of the dose required for intramuscular vaccines because of the higher antigen dispersion and contact with the antigen presenting cells found in skin.
Transdermal devices in PRRSV immunization (1/2)