Carles Casanovas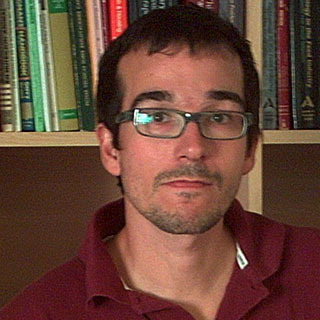 Swine veterinarian. Spain
• He graduated in Veterinary Science/Medicine from the Autonomous University of Barcelona (UAB) in 1998.
• MSc in Pig Production in 1998 (University of Aberdeen).
• European College Porcine Health and Management (ECPHM) Degree in 2013.
Since he graduated he has worked as a swine consultant, concentrating mainly on:
• Production, financial and health assessment of pig farms.
• Training applied to own production systems, on own the farms, adapted to the reals needs of each farm.
• Adjusting different production systems (batch management every 2, 3, 4, 5 or 3-2 weeks) to the production facts of each farm in order to optimise the premises and the staff.
• Start-up of new farms and staffs, as well as arranging the management guidelines in already implemented production systems.
He has participated in several seminars for farmers and veterarians at a national and international level, and he has published several articles and case studies, mainly in 3tres3 (pig333) and the magazine Suis.
Since September 2014 he has joined IDT Biologika's international team to manage its technical service in Spain and Portugal.
Updated CV 28-Nov-2014