Salvador Oliver Ferrando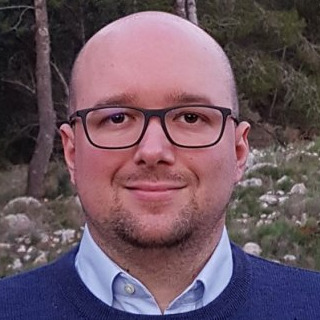 Ceva. Spain
Salvador Oliver Ferrando was born in Carcaixent (Valencia, Spain) in 1988. In 2011, he graduated from the University of Zaragoza College of Veterinary Medicine. In 2012, he obtained his masters in veterinary science research at the same university. That same year, he transitioned to the Centre de Recerca en Sanitat Animal (CReSA, Research Centre for Animal Health) where he began his research career.
In 2017, he finished his PhD at CReSA, under the direction of Dr. Joaquim Segalés, Dr. Marina Sibila, and Dr. Antonio Callén. His research focused on the epidemiology of porcine circovirus type 2 (PCV2) infection on vaccinated farms, conducting research projects both on pig farms and in CReSA laboratories. Through these studies, he has participated in several national and international conferences and he has published articles in international scientific journals.
Since 2018, Salvador has been part of the technical swine service of Ceva Animal Health in Spain
Updated CV 28-Oct-2019
Articles
Home

Article

Exposure methods: natural, intranasal, intra-tracheal, aerosol or vaccination.
Acclimation strategies in gilts to control Mycoplasma hyopneumoniae
Home

Article

This article deals with the factors to be considered for deciding the optimal time of vaccination against PCV2 and shows the results of a study that evaluates the efficacy of different vaccination programs in PCV2 subclinically infected piglets.
Which is the best age for piglet PCV2 vaccination?