The veterinary authorities of Romania have informed the OIE of the first outbreak of African swine fever (ASF) in the country.
The disease has been diagnosed in domestic pigs housed in a backyard farm located in the Satu-Mare district, near the border with Ukraine but also with Hungary.
In the backyard farm there were 4 susceptible animals of which one died from the disease. The other animals have been culled and disposed of.
The source of infection is unknown at the moment.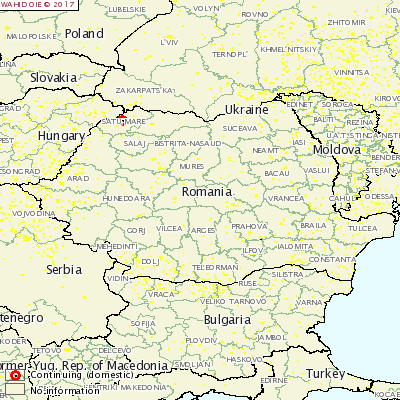 Monday July 31, 2017/ OIE.
http://www.oie.int/