On November 14 of 2019, the Polish Veterinary Inspection Service reported the first case of African swine fever (ASF) in feral pigs in Wschowa powiat, Lubuskie voivodship.
Positive results from the study in the Lubuskie voivodship indicate an isolated case of this disease in feral pigs, without the possibility of an epidemiological and geographical link with previously reported cases of ASF in Poland. The new case is more than 300 km away from the areas where the disease has been registered (see map).
The outbreak is located less than 100 km from the border with Germany.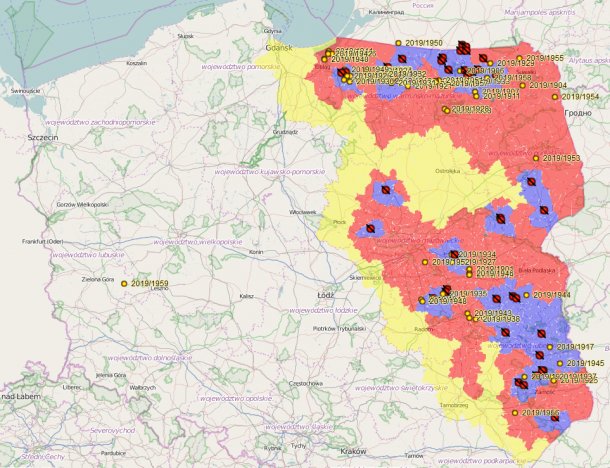 Map of Poland with ASF cases and outbreaks
Friday, November 15, 2019 /GIW/ Poland.
www.wetgiw.gov.pl