Enric Marco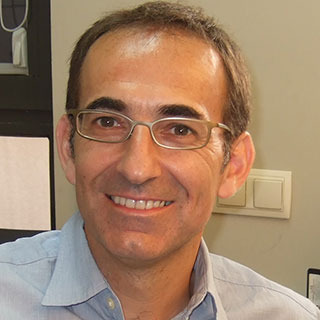 Marcovetgrup s.l.. Spain
http://www.marcovetgrup.com
He was born in Barcelona in 1963, obtained his degree in Veterinary Medicine from the University of Saragossa (Spain) in 1986, specializing in Animal Production. In years 1990 and 1991 he lived in Great Britain, Holland, Germany, Denmark, and USA, studying and practising with specialists in the swine sector.
In year 1991 he founded the swine consultancy B&M c.v.p. together with his partner José Barceló, and in 1995 the consultancy expanded with a new partner: Miquel Collell. In 2006, together with Miquel Collell, and through MARCO I COLLELL SL, he continued offering his consultancy services: control and diagnosis of diseases, production control and farm management, epidemiology, environmental control, biosafety, and human resources. Among his clients we find genetics companies, large companies (10,000-30,000 sows), cooperatives, independent producers, Veterinary Medicine faculties, pharmacological companies, feed mills, and international organizations, and since December 2012 he does this through his own company: MARCO VETGRUP SL.
Enric Marco is a member of different professional associations (Veterinarians' Official College of Barcelona, Pig Veterinary Soc., ANAPORC, Member of the Scientific Committee of the Swine Pathology and Production MSc degree organized by the Veterinary Medicine Faculty at the Autonomous University of Barcelona), he has published articles in several specialized magazines and has held several conferences at a national and international level).
Updated CV 06-May-2015