After a first confirmation of the presence of ASF in Vietnam last week in the provinces of Hung Yen (2 farms) and Thai Binh (1 farm), the OIE/WOAH has informed of new outbreaks of the disease both in Thai Binh and Hung Yen, as well as in two new provinces: Hai Phong and Thanh Hoa (see the map).
In the Thanh Hoa outbreak there are 383 susceptible animals, whilst in the Hai Phong outbreak there are 77.
After the confirmation of the disease for the first time in Vietnam, the First Minister, through Directive no. 04/CT-TTg, asked the ministers, the chiefs of the ministerial bodies, the organisms associated to the governments and the presidents of the Provincial Popular Committees and the administered cities to focus on the synchronous management and implementation of the urgent measures to control ASF. The affected farms were depopulated and a strict control of movements in the affected provinces has been implemented, and in other provinces an authorisation is needed for the movement of animals.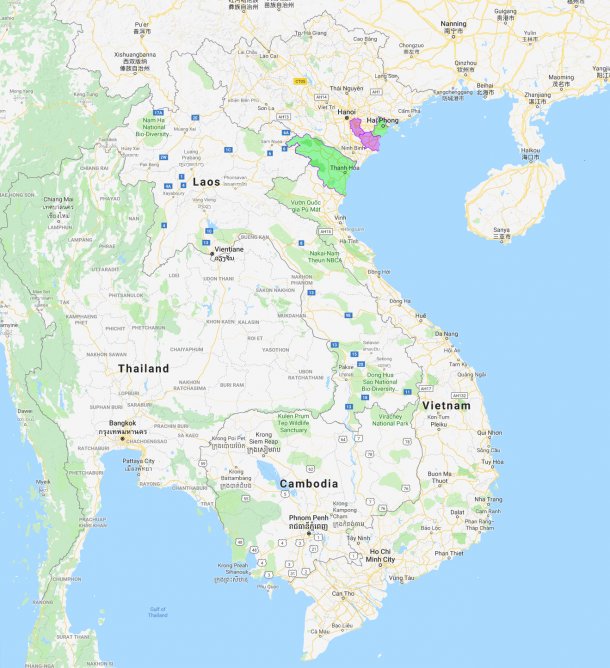 Wednesday, February 27th, 2019.
OIE. http://www.oie.int
FAO. http://www.fao.org