The Ministry of Agriculture of China and the OIE have reported an African Swine Fever outbreak in China. It is the first outbreak of ASF in the country.
On August 1, suspicion of the presence of the disease was reported in a pig farm located in Shenbei district, in the city of Shenyang, Liaoning province, which was confirmed on August 3. According to the OIE, of the 8,116 susceptible animals, there are 47 cases.
The Ministry has launched a Level II emergency response in accordance with the Emergency Plan for ASF. Several measures have been taken, including the banning on the movement of live animals and susceptible products.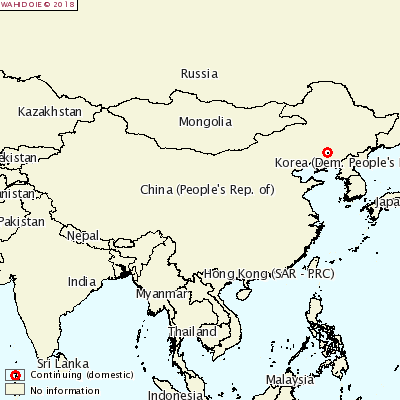 Friday August 3, 2018.
MoA/ China. http://www.moa.gov.cn
OIE. http://www.oie.int