Since the first confirmation of the first case of the disease last August, there have already been 18 outbreaks confirmed by the Chinese veterinary authorities.
Since last September 6th, 8 new outbreaks have been confirmed: two of them in Anhui, one in Heilongjiang, one in Jiangsu and four in Liaoning.
The disease now affects 6 provinces (5 outbreaks in Liaoning, 1 in Henan, 3 in Jiangsu, 1 in Zhejiang, 6 in Anhui and 2 in Heilongjiang).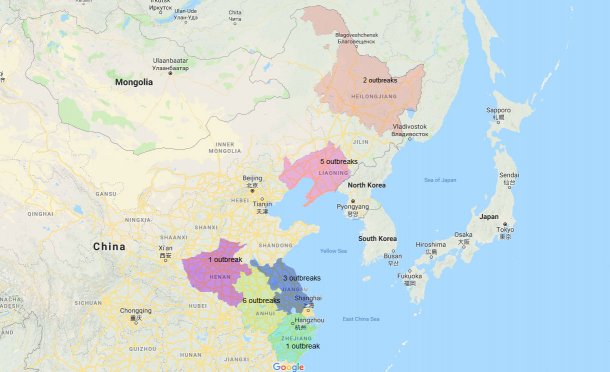 Monday, September 10th, 2018/ 333's editorial office from news from the WOAH/OIE.