According to the OIE, there have been a hundred outbreaks reported in smallholder pig farms in Dili Municipality, in wich 405 pigs have died.
The total number of pigs in smallholder farms in the Dili Municipality is estimated to be 44,000 pigs based on 2015 census data.
The OIE also reports unconfirmed pig deaths in Baucau and Liquica municipalities.
The Timor Ministry of Agriculture and Fisheries, in collaboration with the Government of Australia, has taken all necessary measures to limit the effects of this outbreak, for which there is still no cure or vaccine.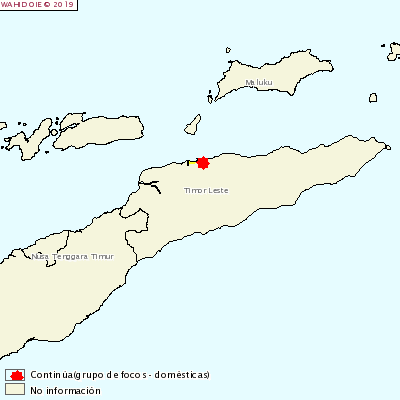 Monday September 30, 2019/ 333's editorial office from data by OIE and Timor-Leste Government.
http://www.oie.int
http://timor-leste.gov.tl