The OIE/WOAH informed yesterday of the emergence of the second outbreak of African swine fever (ASF) in Laos.
The disease appeared for the first time in Laos in late June 2019.
The outbreak has been confirmed on a farm with 110 susceptible animals, of which 96 are cases, located in Nasiew, Nasaithong, Vientiane Capital, near the border with Thailand.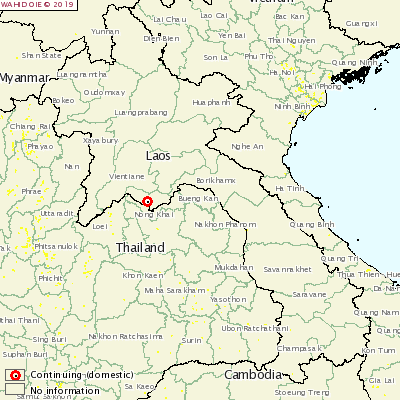 Thursday, July 11th, 2019/ OIE.
http://www.oie.int