The OIE/WOAH and the Bulgarian Food Safety Agency have informed of the presence of the first ASF outbreaks in domestic pigs in Bulgaria in 2019.
The appearance of this disease in Bulgaria was in domestic pigs in Varna in August 2018. Since then, there has been a trickle of cases, but they have only affected wild boars in Varna, Silistra and Dobric, in the east of Bulgaria.
All the confirmed outbreaks since early July, that affect domestic pigs (a total of 8), have been detected in the province of Pleven. The first of them in pigs on a backyard farm in Zhernov, 6 km away from the border with Romania. The other 7 have been detected in Novachene, Brest, Milkovitsa, Dolni Vit, Dragash Voyvoda, Sanadinovo and Batsova.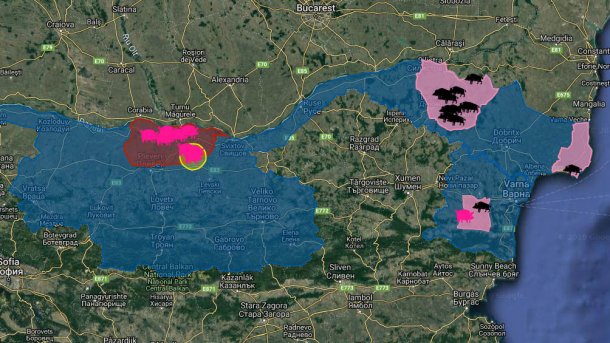 Tuesday, July 9th, 2019/ Pig333 editorial office from data by the OIE/WOAH and the Bulgarian Food Safety Agency.