Joan Wennberg i Rutllant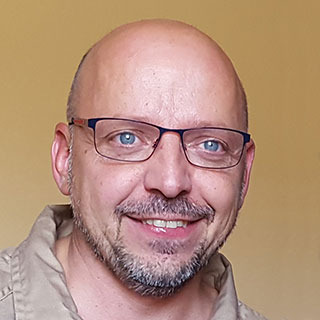 Veterinarian. Spain
www.suiners.com
He was born in November 13th1968.
He graduated in Veterinary Science/Medicine from the Autonomus University of Barcelona (UAB) in 1991.
He has also completed postgraduate courses in Agrifood Business Management at the Polytechnic University of Catalonia (UPC) and specialization courses in Human Resources at the University of Vic.
He currently is a veterinary consultant that cooperates with various companies in the pig sector and he also provides training.
He previously worked at Grup SA Baucells Alimentació for 18 years, where he was Head of Production and Technical Services, dealing with the coordination of technical teams responsible for breeding and fattening pigs in Catalonia and Aragon.
Also, from 1999 to 2003, he assisted in the launching of a swine production company in Hungary, KFT Triagro, as technical director (Baucells also participated).
He has spoken at various conferences and congresses. He has also taught seminars in the Masters programme for Swine Health and Production conducted by the University of Lleida.
Updated CV 30-Mar-2015