Actinobacillus pleuropneumoniae (App) causes respiratory disease in pigs. Whilst often a component of the Porcine Respiratory Disease Complex, it is also a primary disease occurring in isolation or subsequent to another trigger infection. This paper describes the acute outbreak of App within a pig population and how control may be achieved.
App is primarily a disease of the growing pig. However, in naïve herds all age groups are susceptible. When the disease was prevalent in the UK in the mid-1980s, infection occurred in pigs as young as two weeks old right through to sows. More commonly the organism is present sub-clinically within a population such that sows are immune, maternally derived antibodies protect young pigs to approximately 10 weeks of age but acute breakdown occurs in growing pigs.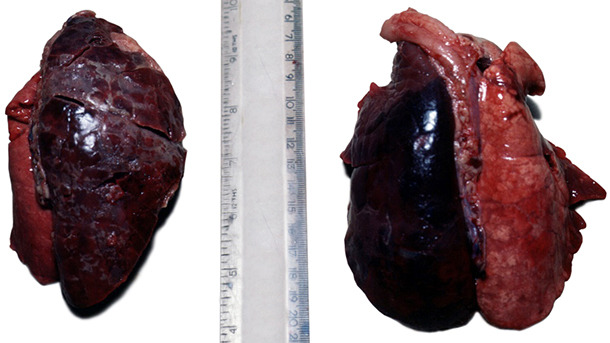 Figure 1. Acute unilateral App from a 2 week old pig.
Clinical Presentation
The acute presentation of App can be one of the most dramatic pictures encountered by the clinician. It may occur without warning or following a milder respiratory disease challenge such as with Swine Influenza. Typically, the onset is sudden within a group, and the first signs are sudden deaths. Acute respiratory distress will be seen across the population with depression, severe respiratory embarrassment (dyspnoea) and widespread inappetence. Pigs lay out in the pen and are reluctant to move. Cyanosis of the extremities is common. Levels of coughing may be low in recumbent pigs but can be triggered by stimulating movement – an action that can lead to collapse and death of severely affected pigs. Rectal temperatures can exceed 41oC (106oF). In extremis, bloody froth will appear from the nostrils.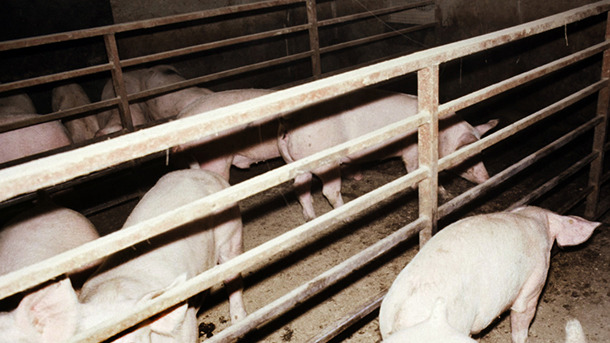 Figure 2. Acute App in the growing pig – depressed, inappetant and dyspnoeic. In the background cyanosis of the ears is evident.
Diagnostic approach
Such an acute presentation, particularly if different age groups are affected should trigger consideration of a wide range of septicaemias (Erysipelas, Salmonella cholerasuis, Glassers Disease) as well as major viral epizootics such as African and Classical Swine Fever. On farm post mortem examination should be undertaken. The post mortem picture of the acute disease will often be almost pathognomonic; other than fibrinous tags within the peritoneum, gross pathology will be restricted to the thorax. Blood stained fluid accumulates in the chest, and the lungs are covered with fibrinous yellow exudate. The heart is flaccid. All or part of the lungs is acutely haemorrhagic although occasionally one lung may be totally affected and the other grossly normal. Where only part of the lung tissue is affected it is more likely in the diaphragmatic lobes. The trachea may contain blood stained froth that may reach the nasal cavities and accumulate around the nares.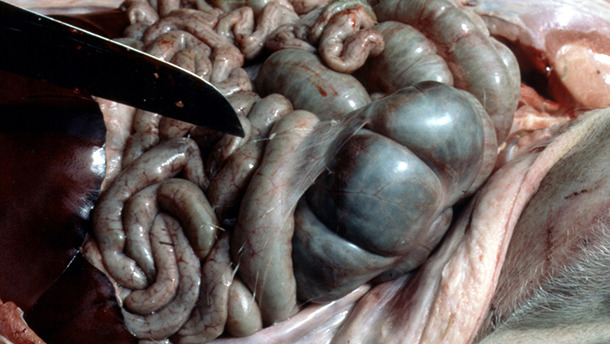 Figure 3. Fibrin strands in the peritoneum.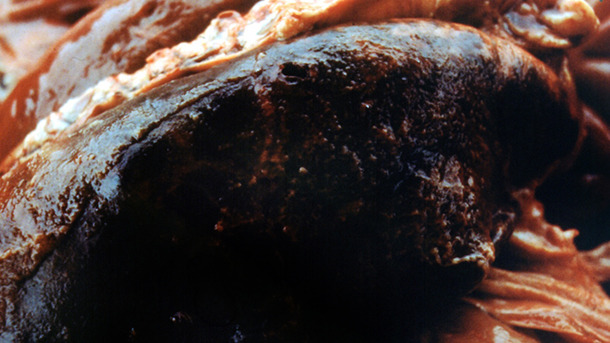 Figure 4. Accumulating fibrinous pleurisy overlying haemorrhagic pneumonia typical of acute App.
Pleural swabs and sections of affected lungs should be taken for laboratory confirmation, serotyping and antibiotic sensitivity testing. However, in view of the acute nature of the disease it is unacceptable to await laboratory results and treatment should be investigated immediately. By way of illustration, a 650 pig place finisher site found 41 pigs dead first thing in the morning, a further 22 dead within the one hour it took to reach the farm and another nine died whilst investigations were completed on farm.
Action
It is often stated that sick pigs will drink even when they will not eat. In the acute App outbreak this is not so. Effective treatment must be by individual injection and in the absence of laboratory testing a "best guess" approach, based on the clinician's experience, medicine availability and broader data of sensitivity patterns is required. Treatment selected will also be influenced by the age of the pigs and impact of meat withholding times. Throughout Europe, the older classes of antibiotics have progressively been shown to be ineffective at treating App infection - penicillin, ampicillin/amoxicillin and older tetracyclines are generally of limited value. Due to concerns over transmissible antibiotic resistance, third generation cephalosporins and fluoroquinolones should only be used as a last resort. However, in the acute outbreak of App, short acting Ceftiofur can have remarkable therapeutic benefits with pigs severely compromised responding within 60 minutes. Alternative active antibiotics with reliable sensitivity include Trimethoprim/Sulphonamide, Florfenicol, Doxycycline and Tulathromycin, although in pigs close to slaughter the extended withdrawal period of the latter may exclude its use. Short acting preparations given for 3 days may give a better response in the acute case than long acting depot preparations. NSAID's can provide valuable support to the sick pig.
Group therapy should be introduced via water medication for 5-7 days – Florfenicol, Trimethoprim/Sulphonamide, Tilmicosin or Doxycycline are all appropriate.
Therapy can be amended based upon response to treatment and sensitivity test results once available.