During the past six months, 17 unusual central nervous system (CNS) cases have been diagnosed by veterinary diagnostic laboratories. The average age of affected pigs has been 10 weeks (range 0.5 weeks –26 weeks) with morbidity from 10% – 15% and 100% case mortality.
Clinical signs included ataxia, posterior paresis, paddling, and lat er al recumbency.
Twelve cases were reported in region 3, two cases in region 4, one case in region 6 (see region map), and one case in Canada.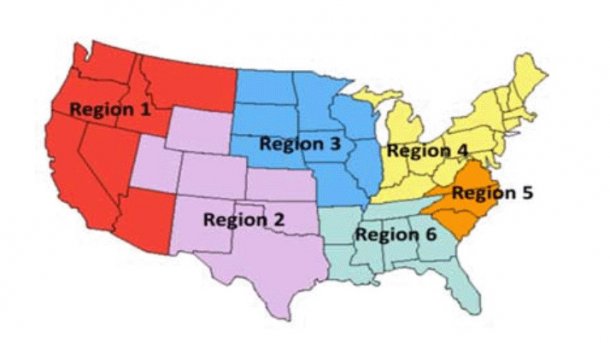 Twelve of the cases were PCR positive to Sapelovirus and Teschovirus, either as a coinfection (n=5) or single infection (n=7). Two sample s were negative to Sa pelovirus, Teschovirus, Enterovirus and Atypical Pestivirus by PCR.
Friday March 17, 2017/ SHIC/ United States.
http://www.swinehealth.org