The Information Office of the Ministry of Agriculture and Rural Affairs confirmed yesterday (Sunday) the presence of African swine fever in a new province: specifically in the county Zhenxiong, city of Zhaotong, province of Yunnan.
The positive samples came from two outbreaks located in Niuchang (Zhaotong), with a total of 545 cases. The first outbreak, had 804 susceptible pigs and 298 cases, and the second one 353 susceptible pigs and 247 cases.
Yunnan is located in the south of China, and it borders with Vietnam, Laos and Myanmar. The outbreaks have been detected in the north of the province, near the province of Sichuan, one of the main producers of pork in China, and it is situated 500 km away from the border with Vietnam.
On the other hand, the Ministry has also informed of a new outbreak in Taizhou, in the province of Zhejiang, with 2,280 susceptible animals and 56 cases.
China has confirmed the presence of ASF in 11 provinces and autonomous municipalities, with a total of 46 outbreaks.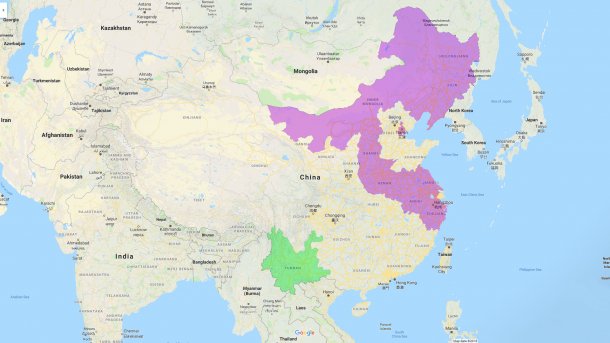 Monday, October 22nd, 2018/ MoA/ China.
http://www.moa.gov.cn