99 of the 112 total planned kilometers have been completed.
The fences in the regions of Ardennes and Meuse have already been installed, and now the installation of the fences in the border with the region of Meurthe et Moselle must be completed.
In the areas already delimited by the fences and the border with Belgium in the departments of Ardennes and Meuse, white areas have been established. The main measures that have been implemented in these areas are the culling of wild boars, the limitation of professional forestry and recreational activities, and the banning of hunting, except that of wild boars.
Map of the situation of the border fencing: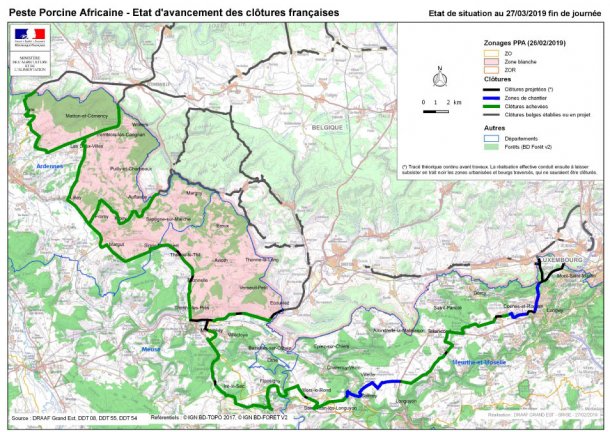 Map of the different areas of control and prevention for the African Swine Fever: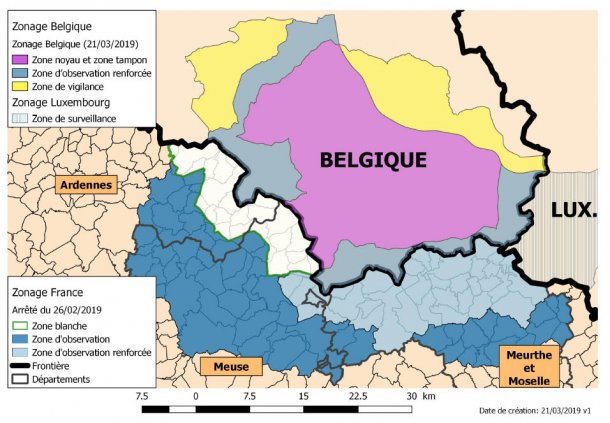 Thursday, March 28th, 2019/ Ministry of Agriculture and Food/ France.
https://agriculture.gouv.fr