Rytis Čepulis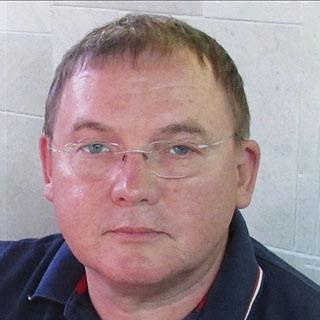 Veterinary consultant. Lithuania
Born in Kaunas, had graduated from Lithuanian Veterinary Academy in 1985, started as a Senior Veterinarian at the Department of Fish Diseases in the National Veterinary Lab in Vilnius, later-on worked as a veterinarian / researcher / production manager in various research and production units in Lithuania.
In 1997 started at the Dutch company Intervet International (now part of MSD AH) as a Veterinary Advisor for all 3 Baltic countries: Lithuania, Latvia and Estonia. Had opened a Rep. Office in Kaunas in 1999, but next to the duties of Head of the Rep. Office, I was mainly rendering good veterinary technical services to major pig and poultry clients, which was the most successful marketing strategy (I believe it still is).
One of the first big successes was Aujeszky vaccination/eradication program in the biggest 36 thousand pig farm in Lithuania, later the launch of the PRRS program, other vaccination programs on Lithuanian, Latvian and Estonian pig farms. Together with Dutch colleagues participated in a big field trial project on several biggest Belarussian pig farms.
In 2005 I started correspondence PhD studies at the Immunology Lab of Lithuanian Veterinary Academy. In 2009 had defended my Thesis about the molecular characteristics of PRRS virus in the Baltics. I am still keeping close contacts with my scientific leader prof. Arunas Stankevicius, other researchers at the Faculty in Kaunas and National Lab.
During my time with Intervet/MSD AH I was lucky to meet, cooperate and learn from the outstanding European specialists in pig diseases. These were first of all my company colleagues: Marc Martens, Bart Mourits, Alex Eggen, Annette Bonde –Larsen, John Haugegaard, Boguslaw Zakrzewski, Grzegorz Swierczynski, Miquel Collell and others. Auditing farms together with them, but also with vets from independent practices: Polish Vet-Com led by Dr.Marjan Porowski, with Soeren Thielsen fom the Danish Oevet, some others, was one of the most useful time in my professional career. Last but not least I met and learned from great scientists, such as prof. Zygmunt. Pejsak, prof. Paolo Martelli, prof. Joaquim Segalés and many others.
Since June 2016 when MSD AH had announced reorganization, I work as private consultant rendering services to farms directly or under request of local veterinary wholesalers.
Updated CV 18-Jul-2019
Articles
Home

Article

A group of swine professionals will describe their field experience and perspective gained while fighting against African Swine Fever.
ASF: Global swine professionals share experiences experiences