Lluís Ferrer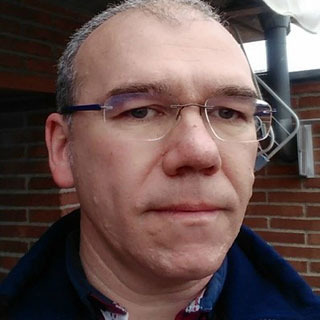 Swine veterinarian. Spain
He graduated from the Faculty of Veterinary Medicine/Science at the University of Saragossa
He started his career in the swine sector at Indagro in 1995.
From 1999 to 2013 he was part of the veterinary technical team at Piensos Victoria, S.A.
Since 2008 he has been a member of ASSAPORC's technical committee, as well as permanent veterinarian of the Lluçanès-Gabarresa ADS (health defence association).
He has been working as an independent veterinarian since 2013.
Updated CV 07-Mar-2018