Joan Aparicio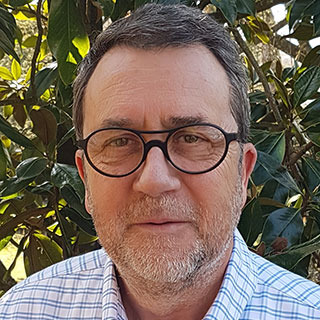 Veterinarian. Spain
He graduated in Veterinary Medicine/Science from the University of Saragossa in June 1983, specialising in Animal Production and Economy.
He is currently developing his career as an independent veterinarian who is a consultant, in the pig sector, to different companies in the pig production, management, nutrition and genetics areas. He also carried out counselling and product specification tasks regarding piglets' feed for clients of nutrition companies specialised in young pigs.
He worked for more than 15 years as Product Executive (Swine Support-Commercial Service) in Catalonia for an animal nutrition multinational company (Nanta). He carries out animal health, nutrition and management advising for pig farms, and he also supports and trains the commercial network in pig production matters.
Likewise, he has worked as a veterinary consultant to feed manufacturers and pig farms in Spain through a vitamin and mineral supplements company (Tecna).
Updated CV 05-Mar-2018