Héctor Argüello Rodríguez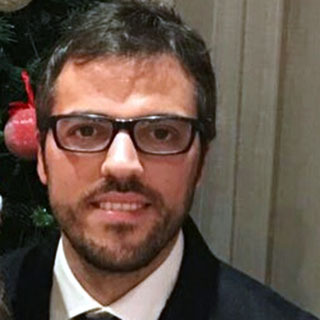 University of Leon. Spain
Bsc in Veterinary Medicine/Science from the University of Leon (2007), and Ph.D. from the University of Leon (2013) in the Department of Animal Health with the doctoral thesis "Swine salmonellosis in Spain: Risk factors in breeders, control strategies in the fattening stage and the importance of the slaughter".
He is currently (since February 2016) a Juan de la Cierva Training post-doctoral researcher at the Animal Genomic and Biotechnological Research Group at the University of Cordoba (Spain), where he takes part in the study of the pathogen-host interaction in swine intestinal diseases with a special focus on the invasion mechanisms and the role of the microbiota in the infection.
Before, he worked as a researcher at the University of Leon (2007-2013) and at the Department of Food Safety of the Teagasc, Ireland (2013-2016).
Hector Arguello has worked in lines of research related to the on-farm pathogenesis, diagnosis and control of gastrointestinal diseases of swine, as well as in the evaluation of antimicrobial resistances in pathogens such as Salmonella and E. coli; and in alternatives to antibiotic therapy (new antimicrobial agents, genetic resistances, additives, etc.). He is a member of the Committee of Experts of the FAO for the control of Salmonella in cattle and swine (2015).
Updated CV 17-Feb-2017