Blood products, especially dried plasma since blood cells are less used, are really interesting ingredients for piglet diets at weaning. They are an effective protein source which enhances growth rate and feed intake during the post-weaning phase. Piglets usually do not eat much feed the first few days after weaning. Dried plasma stimulates feed intake and allows a better growth, especially in conventional environment (Coffey and Cromwell 1995). It contains immunoglobulins and protects against Escherichia coli induced inflammatory status. Thus, post-weaning diarrhea becomes easier to control with a reduction on antibiotic treatments (Bosi et al 2004).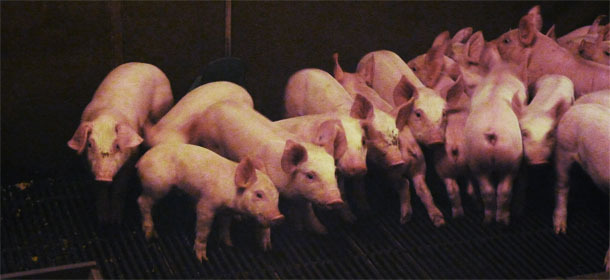 Photo 1. Heterogeneity of piglets at weaning can by reduced by dried plasma
However, these products must be considered as potentially dangerous: after having been suspected to have disseminated PCV2, they are suspected to have introduced PED in Canada, especially in Ontario. The farms that became infected were linked by a single source of feed and a single batch of plasma and the biosecurity measures on some of these farms were very good. There were no other links. The plasma used in the feed was tested on live pigs in a bioassay and did cause disease (Byra 2014). The feed was also the only link with the infected farm of Prince Edward Island, a completely isolated place. We must also, in Europe at the present time, take into account the spreading of the very resistant virus of African Swine Fever, now present in Poland and Baltics domestic pigs.
Blood products are produced with blood coming from large hog slaughter plants, unfortunately sometimes without batch traceability regarding the area and even the country of origin. European Regulations foresee an appropriate treatment for decontamination. However, until 2014, the only target for the decontamination treatment programs were pathogenous bacteria: Salmonella spp, enterobacteria and Clostridium perfringens. The latest regulation (dated May 8th 2014) is more demanding regarding the risk of viral transmission, especially for resistant and very infectious deltacoronaviruses with a very minimal infecting dose able to cause viremia: PED can be induced by inoculation of 108 dilution of clarified homogenate of intestinal mucosa from a PEDv-infected piglet (Goyal 2014). It requires that spray dried blood and blood plasma are subjected to a thermic treatment (80°C) followed by subsequent storage for a "certain time at room temperature" in order to mitigate the risk of contamination after the treatment. Unfortunately, it does not precise the duration of heating, which must be of 10 minutes at least for most resistant viruses.
Several points must be taken into account to assess the risk-benefit of the use of blood products as ingredients:
The raw material origin: manufacturers usually do not give information regarding the country of origin. Even if supplies are exclusively European, they can carry ASF virus. Regarding PED virus, North and Central America, as well as most Asian countries are presently infected.
Treatments of raw material must guarantee temperature and duration of the treatment. This point is so important that Minnesota experts presently check processes applied in different plants to assess their reliability.
The plants must have two areas clearly differentiated: one for the reception of raw material, and another one for the packaging of products after treatments, to prevent any cross contamination. Intestinal viruses are heavily produced and spread. PED virus can induce clinical signs even if not detected in samples by RT-PCR.
Other swine products are suspected to play an important role in intercontinental transport of pathogens, especially bone and meat meals and peptones. Peptones are hydrolysed proteins, deriving from the product obtained after extraction of heparin from porcine intestines for the human pharmaceutical industry. It is a highly digestible protein source, but due to the intestinal origin, it must be considered as potentially dangerous source of transmission of digestive viruses, once again regarding the country of origin for the raw material.
The nutritional expected benefit of these products is very high, especially in the context of a lower use of antibiotics and for early weaning systems, and they must not be systematically condemned on behalf of the precautionary principle, but every precaution must be taken, especially to prevent introduction of PED and spreading of ASF in Europe. Denmark recently expressed support to their use, if they are provided by certified European manufacturers and if raw material is European.
We must not forget that it might be a "BSE moment" for the swine industry, one that demonstrates the folly of feeding parts of pigs to pigs, leading to the emergence of exotic diseases.