Goal
We will end this series of small articles regarding the staff management talking about the work conditions that we wish to offer to our workers.
We have talked about training and motivation, but it will be of no use to have the best trained workers nor the most motivated people if we do not accompany this with optimal work conditions that make this motivation endure or that make our team show to the maximum all that they have learned during their training.
Explanation
When we talk about work conditions everybody thinks quickly about the salary and the financial terms. Indeed, this are key factors, but in my opinion there are any other things that we can work on and offer so our team feels at ease working with us. A survey carried out in Spain in 2016 shows that 94% of the survey respondents prefer having a good work environment and a medium salary better than a bad work environment with a great salary.
Many of us know the difficulties that we face nowadays for hiring good quality staff that wishes to work at our companies or farms, and we have also seen how workers that we had trained well and that offered us a good value have gone to work to other companies or sectors. When one of these situations happens, we should be able to analyse why this person prefers to work for another employer and what to do so this situation does not happen again.
I insist, once more, on the need of having, in the company, someone in charge of the staff management. Depending on the size of the company, this person may be a worker or an external employee that we will hire temporarily, but this is a key matter that we must not leave to chance.
Here are, in my opinion, the key points that we must not forget if we want to have and keep high performance teams on our farms:
Premises and services:
We devote 1/3 of our day to work, and in the case of our sector it is normally more, so we should, at least, make it under acceptable conditions. In our case we should highlight the following items:
- Proper changing rooms:
Showers with hot water.
Clothing owned by the company, and washing machine and dryer on the premises.
Clear separation between the dirty and the clean areas.
Daily cleaning. The workers can establish turns.
- Dining room, kitchen and common area:
With a minimum of equipment: coffee maker, microwave oven...
Clean and tidy: turns for cleaning.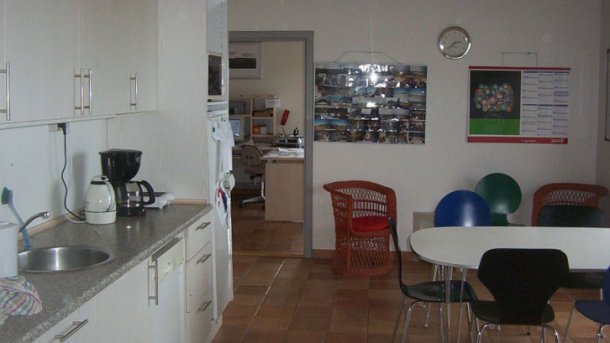 - Meeting room:
Whiteboard, screen for projections, etc.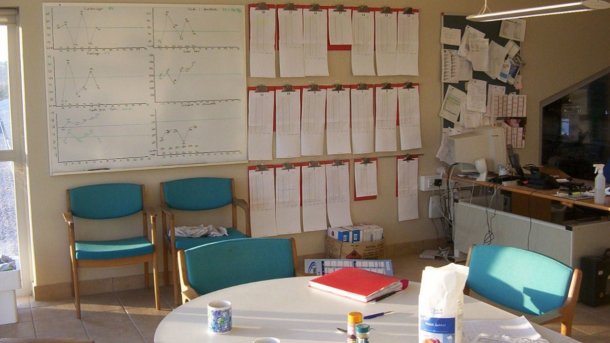 - Technology applied to the farm: nowadays, the fact of having farms equipped with high technological levels may be attractive for certain population sectors and facilitate our search for qualified workers.
Data management integrated systems: computer, PDA, mobile phone apps.
Wet feeding, electronic feeding systems.
Very advanced environment control equipments, water consumption control, etc.
Work timetables and holidays:
- Working days with only a short break for lunch and rotating shifts (balancing work and family life):
Only one shift will work during the evenings.
With three teams, we can work one of every three weekends.
- Organization of the work on the farm:
With the current sows, if we change the weaning day from Saturday to Sunday (moving only the sows) we will avoid as much as possible having farrowings or matings on weekends.
- Holidays:
Compulsorily. It is necessary to rest and get away.
One must work to live, and not live to work, even if one understands work as a way of life. We may think one way and our workers another way.
Salary:
- Economic recognition of work and responsibility:
Reward the best. Not all the workers contribute equally. If we value the attitude of our workers we can get to improve it, but if we do not do it the effect can be the opposite.
- Fixed salary
According to the training, the responsibility, the value provided to the company.
- Variable salary depending on the goals attained:
Simple, measurable, reachable, motivating and for a limited time.
Goals not reached → Lack of motivation (be very careful with this).