Goal
The workers on our farms are key for running the farm, and in order for them to show all their potential, there are a series of factors that must be really borne in mind. The cost of the staff entails between 6% and 7% of the total production costs of our pigs. Nevertheless, the staff influences this cost by 100%, because almost all the tasks on a farm are manual or controlled by the staff.
So, motivation, training, communications and job conditions are key to attain our goal, so we will try to give a few simple keys. We will start with this article on motivation.
Explanation
The motivation of all the workers on our farms should be something intrinsic. What do I mean with this?: that the workers should be motivated by themselves, because a motivated worker is creative, responsible, industrious and loyal. Let us always bear this sentence in mind: "Do what you like or find enjoyment in what you do."
Here we have some small keys to reach that goal:
1. Feel a part of the team:
Daily,

at lunch time, it is good to talk with our workers so each of them tells what they have found in their area that day.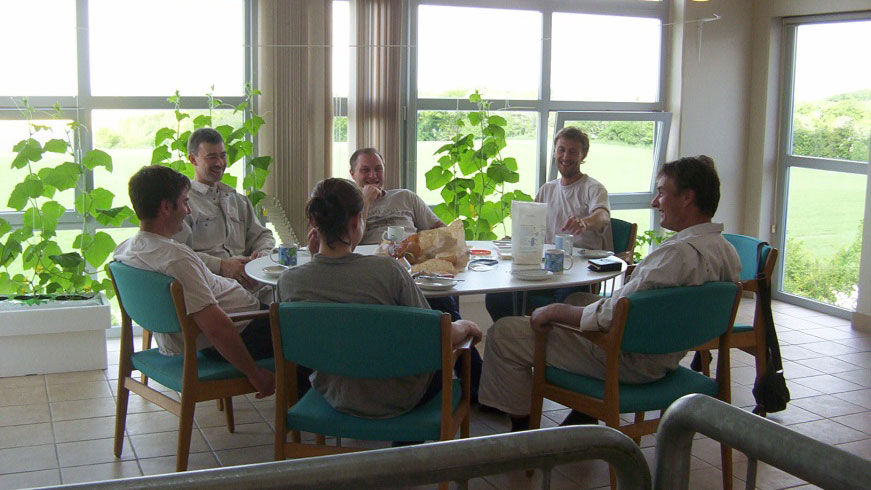 Daily meeting at lunch time to talk about what is happening on the farm today.
Once a week

, on Friday or Monday, it is important to have a brief meeting with all the workers, so we can see and talk about the results in each area during the previous week. In order to do this we will use boards or charts where we will update the data weekly and analyse if we have attained the established goals:


Weekly inseminations, farrowings, weanings, losses per area, and piglets born (total, liveborn and stillborn).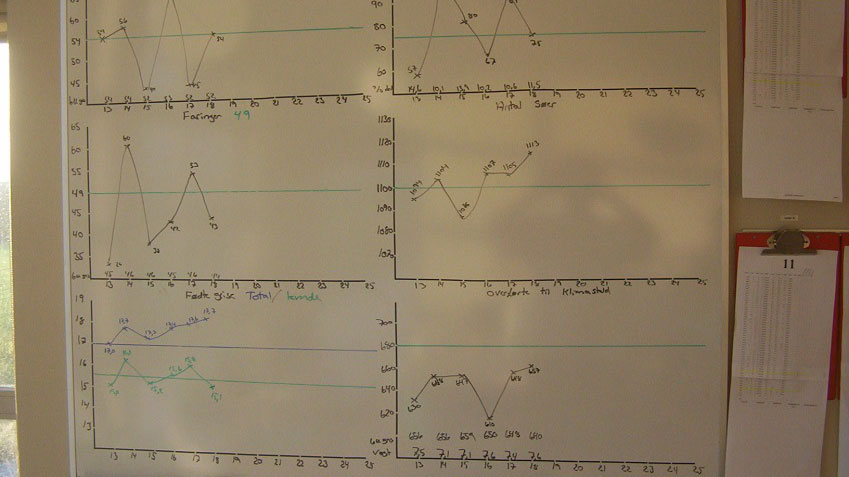 Weekly results evolution charts
Monthly,

we will hold a longer meeting. It may be together with a lunch or meal offered by the owner where the results of the previous month and their evolution will be evaluated. It is a good idea that each worker talks first, showing the results of their area following this plan:

Results.
The reasons for the results.
Strategies to follow to keep improving.
The manager and the owner will talk at the end to summarise everything that has been said, give their point of view and decide on the strategies to follow regarding what has been presented during the meeting.
2. Have responsibilities:
It is important that all the workers have a certain degree of responsibility on the farm to feel implied and therefore motivated with its working. In order to attain this we will have:
A general manager

A person in charge of each area
Let us be conscious that the responsibility will have to be paid somehow so the worker does not lose their motivation. We will talk about this in a future trick.