As described in a previous article, genetic defects include a range of gross disorders. These can be under the control of one gene (single-locus), or due to the combined action of many genes (polygenic) and/or involving non-genetic or discrete environmental factors. In addition there are disorders that appear to run in families but where there is insufficient evidence to conclude what genes might be involved.

The standard database for inherited traits and disorders in animal species is the Online Mendelian Inheritance in Animals (OMIA) database at the University of Sydney in Australia.

This database describes 222 defects and outlines the possible basis for the inheritance of each disorder. The latter is important as it dictates whether control of a defect is realistic.

Examples of polygenic disorders are cryptorchidism and scrotal hernia – as more than one gene is involved control is complex and will be considered in a later article.

However, major (single) gene problems are less complex - OMIA lists 29 single-locus disorders. Of these, 9 have been characterized at the molecular level, meaning that DNA testing may be used for control:


| | |
| --- | --- |
| Defect | Characterised at molecular level |
| Arthrogryposis | No |
| Progressive ataxia | Yes |
| Dwarfism | Yes |
| Gangliosidosis | No |
| Haemophilia A | No |
| Hairless, with age-dependent emphysema | No |
| Hind limb paralysis | No |
| Hypercholesterolaemia | Yes |
| Hypotrichosis, dominant | No |
| Hypotrichosis, recessive | No |
| Legless | No |
| Lymphosarcoma | No |
| Malignant hyperthermia (Halothane) | Yes |
| Rendement Napole (RN) | Yes |
| Membranoproliferative glomerulonephritis type II | Yes |
| Neonatal diarrhoea, F4 | No |
| Nucleoside transport defect | No |
| Porphyria, congenital erythropoietic | No |
| Porphyria, unclassified | No |
| Progressive myopathy (Creeper) | No |
| Protamine-2 deficiency | No |
| Renal cysts | No |
| E. coli F18 receptor - resistance to oedema disease | Yes |
| Sex reversal: XX male | No |
| Immotile short-tail sperm defect (ISTS) | Yes |
| Tremor Campus syndrome | No |
| Tremor, X-linked | No |
| Vitamin D-deficiency rickets, type I (PDDR) | Yes |
| Von Willebrand disease | No |




Figure 1. Malignant hyperthermia (halothane) reactor – a single-locus defect


It should be noted that many of these 'defects' are very rare – in some cases only one confirmed case has been reported in the scientific literature. However, there are three major genes of significant importance to the industry – malignant hyperthermia/halothane/stress and the two E.coli genes (F4 and F18) – where DNA tests are available to aid breeding programmes. In addition, the incidence of ISTS has been rapidly reduced in the Finnish Yorkshire population by using marker and gene-assisted selection.

For other traits of economic importance where DNA tests are not available, control is often unreliable due to threshold factors. However, clinical experience suggests that the following 'rules' usually apply:

It is unwise to use surgically 'corrected' animal for future breeding. Examples are in cases of atresia and hernias.

Where incidence rises rapidly above 'normal' levels, investigate the possibility of mycotoxins in the feed and check that diet specifications are at recommended levels. For example, low levels of certain amino acids and vitamins have been implicated in high splayleg incidence.
Environmental factors may be important so audit changes in a herd with increasing defects. Examples are rectal prolapse (increased coughing, diarrhoea, fighting, new pens with incorrect floor fall, etc) and splayleg (floor condition in the farrowing house).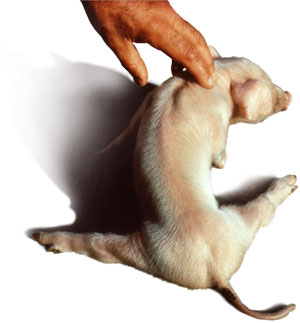 Figure 2. Splayleg – multiple causes make control difficult


As a last resort in a herd with a high incidence causing severe economic loss, consider a culling programme of affected individuals plus the parents and the sibs. However, keep accurate records to monitor the situation as often the incidence declines independent of the culling programme!