The veterinary authorities of Zambia informed the OIE of the presence of an outbreak of African swine fever (PPA) in the village of Senga (Mbala, Northern).

The affected village has pigs under traditional free range management system with all ages of animals showing clinical signs.

There are a total of 48 susceptible animals, of which 15 cases.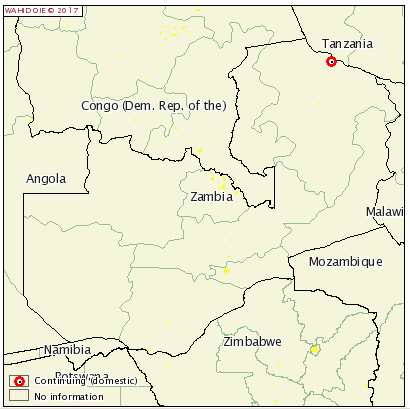 Thursday, February 27, 2017/ OIE.
http://www.oie.int