After the confirmation, last week, by the Czech Republic's veterinarian authorities of the presence of African swine fever in two wild boars found dead in the region of Zlín, in the east of the country, some 50 km away from the border with Slovakia, in an area that was previously free of the disease and very far away from zones in the EU affected up to now, the Commission has established provisional measures through the Implementing Decision (UE) 2017/1162.
To prevent any unnecessary distress in the EU home market and to avoid unjustified obstacles for the trade with third countries, the Commission has established as an infected area the whole of the Zlín district, that appears in red on the map.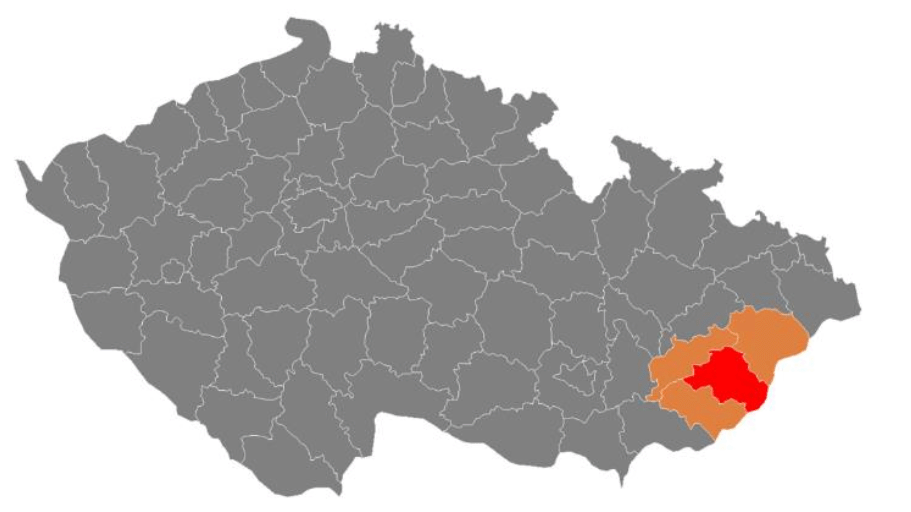 The Decision will have to be re-examined in the next meeting of the Standing Committee on Plants, Animals, Food and Feed, so provisionally, this Decision shall be implemented until September 30th 2017.
Tuesday, 4 July 2017
DOUE/ European Union/ http://eur-lex.europa.eu
MAPAMA/ Spain/ http://www.mapama.gob.es