According to USDA-GAIN report "Spanish Pork Production and Exports Continue Reaching Record Levels", in the first half of 2016, Spanish pork exports increased 26 percent valued also 14 percent more than the same period of previous year, with important Spanish pork export growths to China (+199 %) , South Korea, Hong - Kong, Philippines, Taiwan, Vietnam, South Africa, the United States and also Eastern Europe.
Spanish pork exports evolution (MT)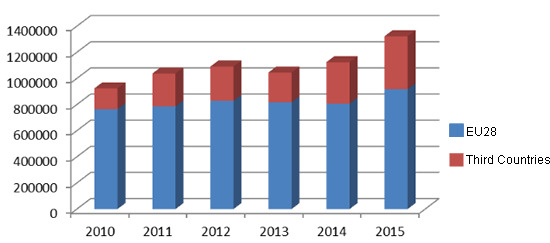 Due to internationalization procedures that the Spanish swine industry has followed due to the increasing international demand for Spanish pork products, the increase of Spanish pork exports to China resulted YTD in the main market for Spanish pork with 147,543 MT, surpassing France, Italy and Portugal. With this result, total Spanish pork exports YTD are 60 percent to EU28 and 40 to third countries.
YTD Spanish Pork Exports, 2016 (MT)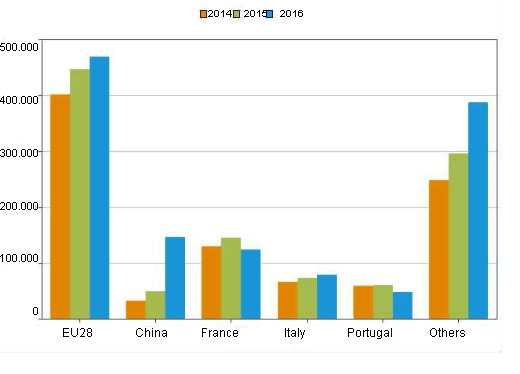 Monday October 3, 2016/ GAIN-USDA/ United States.
http://gain.fas.usda.gov/