Home

Slovenia, Poland and Spain get Aujesky's upgrade
EU veterinary experts have decided to upgrade the health status of several member states. the Standing Committee on the Food Chain and Animal Health (SCOFCAH) agreed to declare Slovenia an Aujesky-free member state, while Poland and Spain were also upgraded to a regime of "special trade rules" aimed at consolidating progress made to date.
http://www.agra-net.com/portal2/home.jsp?template=newsarticle&artid=20017790108&pubid=ag002
Article Comments
This area is not intended to be a place to consult authors about their articles, but rather a place for open discussion among pig333.com users.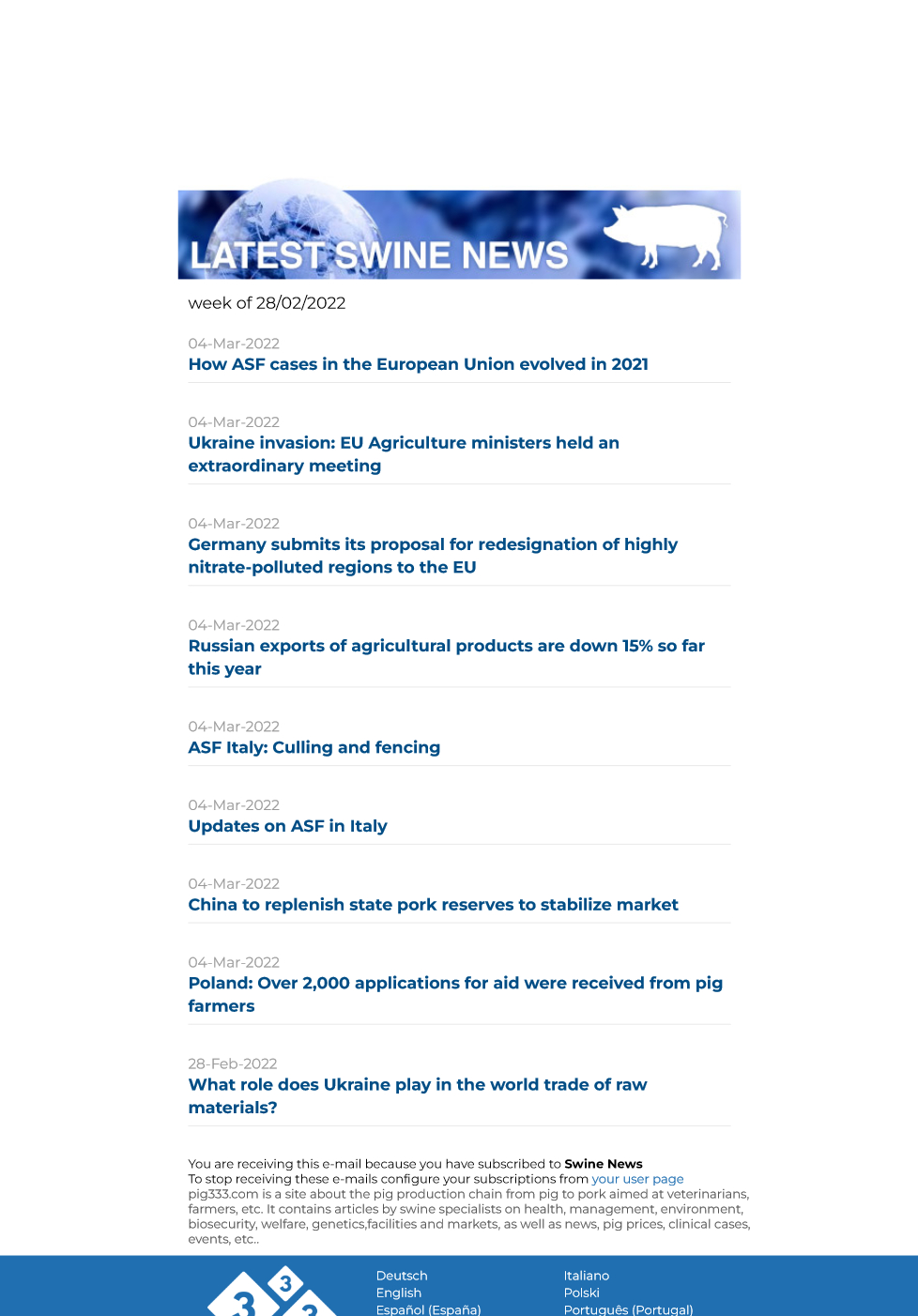 Swine News
Swine industry news in your email

You are not subscribed to this list