The Russian veterinary authorities have informed of a new African swine fever outbreak in wild boars in the region of Belgorod, specifically in Glukhovka (Alekseevsky).
According to the OIE, a total of 8 affected animals were identified: 6 of them dead and 2 destroyed.

The efforts of the Rosselkhoznadzor are focused on the implementation of preventative measures in the region of Belgorod. The first ASF cases in this area were registered in July 2013 in domestic pigs in Krasnogvardejskiy.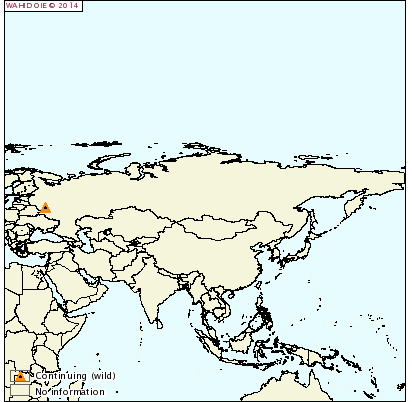 Wednesday June 4, 2014/ Rosselkhoznadzor/ Russia.
http://www.fsvps.ru/
Wednesday June 4, 2014/ OIE.
http://www.oie.int