The veterinary authorities of Latvia have sent a report to the OIE confirming detection, during last January, of two wild boars with classical swine fever. The affected animals were found in Dagdas County.

Authorities also reported that hunting and sampling of wild boar is still on-going. From 28th of January 2014 to 7th of May 2014 positive CSF virus results were not detected.
Furthermore, since May 2013 wild boar oral vaccination against CSF virus is on-going in a CSF infected area. A total of 6000 wild boars have been vaccinated.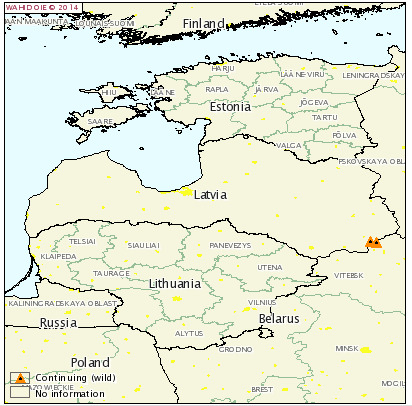 Friday May 9, 2014/ OIE.
http://www.oie.int