The OIE/WOAH has informed of the emergence, for the first time, of African swine fever (ASF) in Slovakia.
The outbreak has been confirmed on a backyard farm with 4 susceptible pigs, out of which there was 1 case, located in Strážne, Trebišov, Kosice, near the border with Hungary.
Hungary is affected by the disease. By early June, and according to data provided by the European Union's Animal Diseases Notification System (ADNS), Hungary had confirmed 681 cases in wild boars, some of them near the border with Slovakia.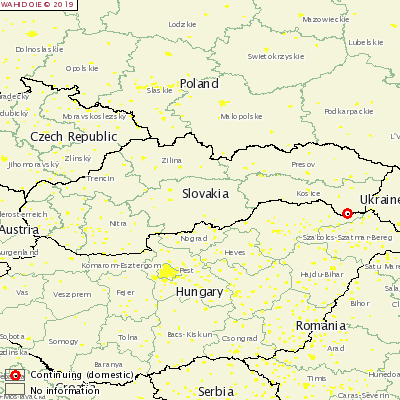 Thursday, July 25th, 2019/ OIE.
http://www.oie.int