At the begining of 2014, several EU countries confirmed the presence of African swine fever that affected, initially, wild boars in the border area between Lithuania and Russia. This disease spread and affected wild boars and domestic pigs in Estonia, Latvia, Poland, Russia and Ukraine, with the confirmation of 254 outbreaks (214 in boars and 40 in domestic pigs).
During the first trimester of 2015, new outbreaks have been confirmed in Lithuania, Latvia, Poland, Estonia and Russia, whilst for the moment, the OIE has not informed about new cases in Ukraine.
Summary of the confirmed outbreaks in 2015:
Lithuania: since January 2015, 23 outbreaks of the disease have been confirmed (all of them in wild boars), with a total of 34 cases.
Poland: has confirmed 20 outbreaks in 2015, 19 of them in wild boras (a total of 35 cases) and 1 outbreak that has affected 15 domestic pigs.
Latvia: 73 confirmed outbreaks, all of them in wild boars, with a total of 149 cases.
Russia: 25 outbreaks, 11 of them in domestic pigs and 13 in wild boars that have affected 1,228 domestic pigs and 111 wild boars.
Estonia: 3 outbreaks with 3 wild boars affected by the disease.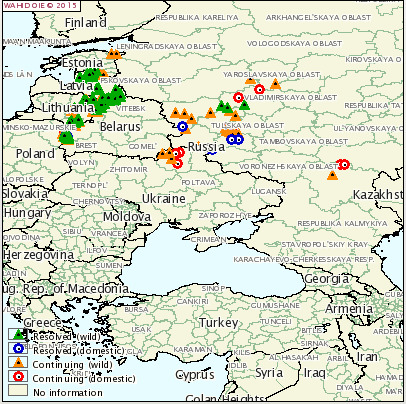 Fig. 1. Monitoring of the ASF outbreaks confirmed by the OIE since January.
Monday, 6 April 2015/ Rosselkhoznadzor/ Russia. http://www.fsvps.ru
April 2015/ OIE. http://www.oie.int