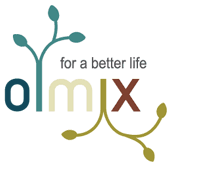 At the recent Vietstock show held in Ho Chi Minh City, Vietnam, Olmix received the Best New Product Award for MFeed, Olmix' natural alternative to antibiotic growth promoters.

"Incorporation of AGPs into feed rations is still allowed in Vietnam" commented Trinh Quang Thanh, Olmix' Asia Pacific Manager. "However, this is now frowned upon because of the danger of resistance to antibiotics building up. The trend in pig feeding is towards the use of natural growth promoters and with this in mind Olmix successfully launched MFeed in early 2010. MFeed is a natural alternative to antibiotic growth promoters. It's a combination of Amadeite, Montmorillonite, diamataceous earths plus seaweed and yeast extracts and essential oils".





Marie Gallissot, Head of Olmix' Asia Pacific Technical Team continued the story "By regulating the gut microflora and boosting enzymatic activity MFeed helps decrease digestive disorders and diarrhoea in pigs thus increasing the absorption of nutrients.Moreover, MFeed stimulates immune activity and helps to improve digestive tract quality. Trials show improvements in DLWG and FCR along with fewer gut problems".





Olmix used the show, which has moved from Hanoi, to introduce new additions to the Olmix team, namely two personnel from Vietnam, two from Cambodia and one from France.

Olmix